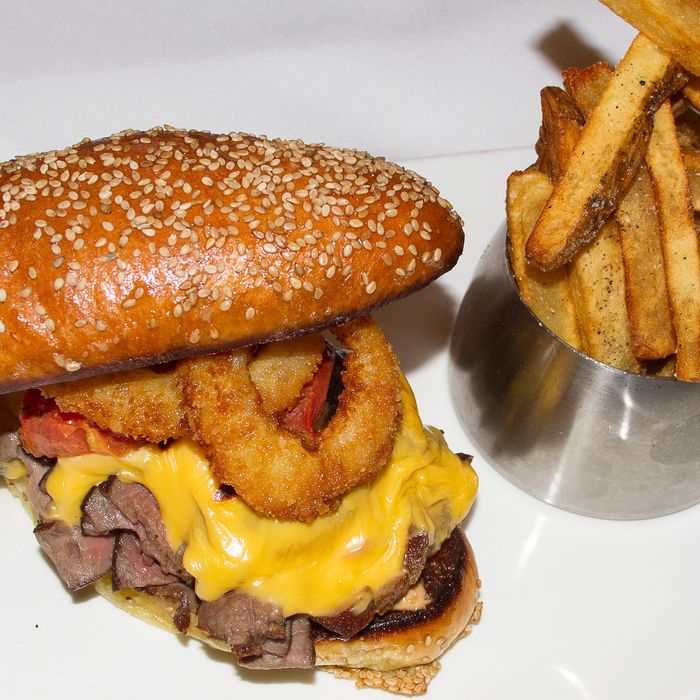 Dry-aged, prime beef — and melty Velveeta, at Metropolis.
Photo: Jemma Hinkly
After a two-month, million-dollar sprucing up, the 20-year-old Blue Water Grill reopens this week with a new menu and a new chef, Vaucluse and Veritas vet Chris Meenan. The space downstairs, once home to the vault of the Metropolis Bank (did Superman keep a safe-deposit box down there?), has gotten a new look, too, not to mention its own restaurant named after the former tenant.
You might be interested to know that its chef, Adam Raksin, did time at Per Se, L20 in Chicago, and, most recently, Günter Seeger, and that his brief menu does little to disguise that fact. There are cocktails both classic and what you might call Greenmarket-forward, like a martini for two garnished with seawater-pickled cherry tomatoes and French beans. There's surf-and-turf tartare served with Melba toast made from croissant dough, and a fancy cheesesteak on an oval brioche, featuring prime, dry-aged New York strip and … Velveeta.
Most intriguing-sounding of all, though, is the French-press carabinero-shrimp bouillabaisse, a preparation wherein Raksin steeps the crustaceans' heads with herbs, Espelette pepper, and shellfish broth in the coffee pot, then pours the elixir table side over the shrimps' bodies. "It's a way to get people to eat the best part — the heads," he says like a crafty mom sneaking kale into the macaroni and cheese.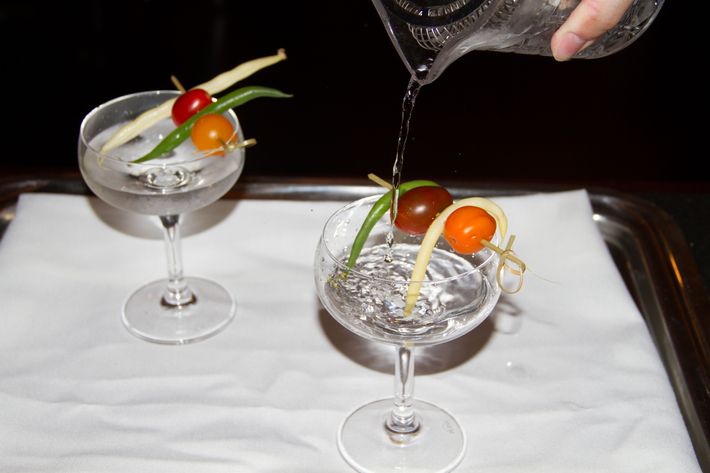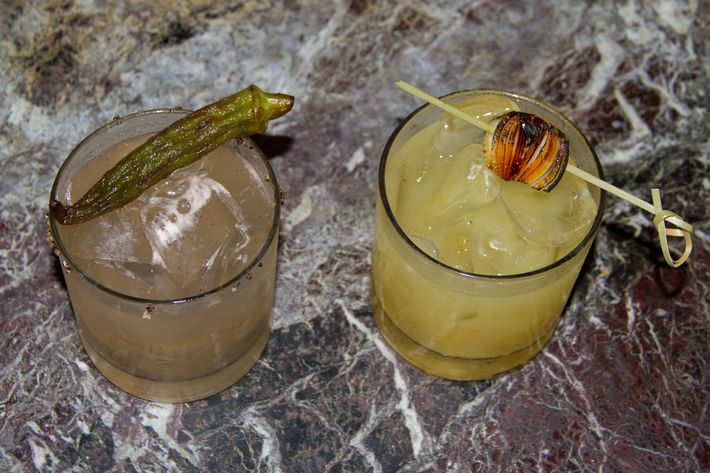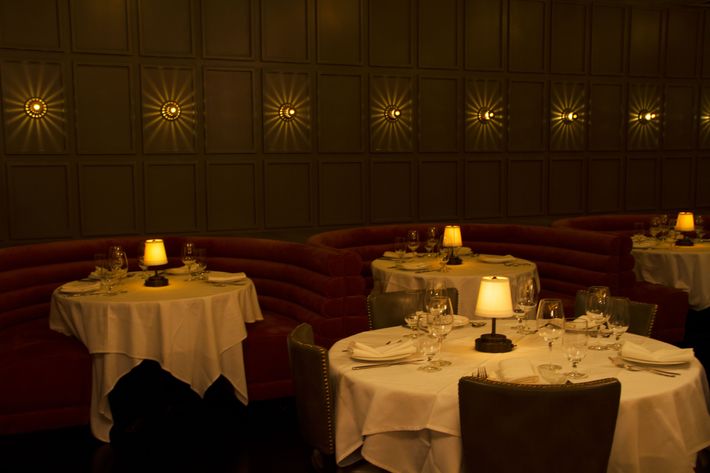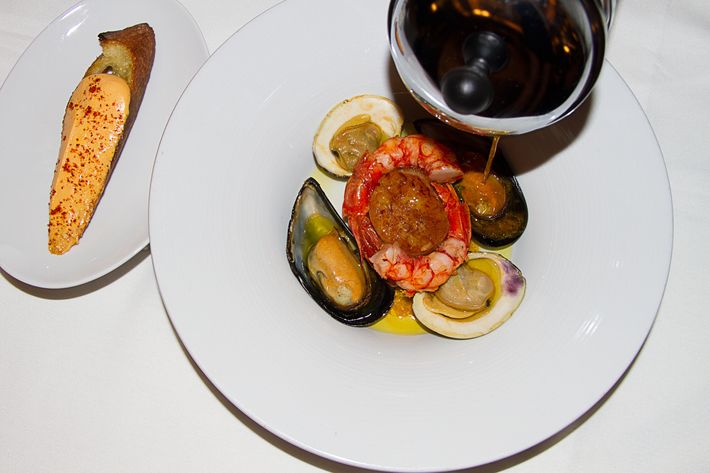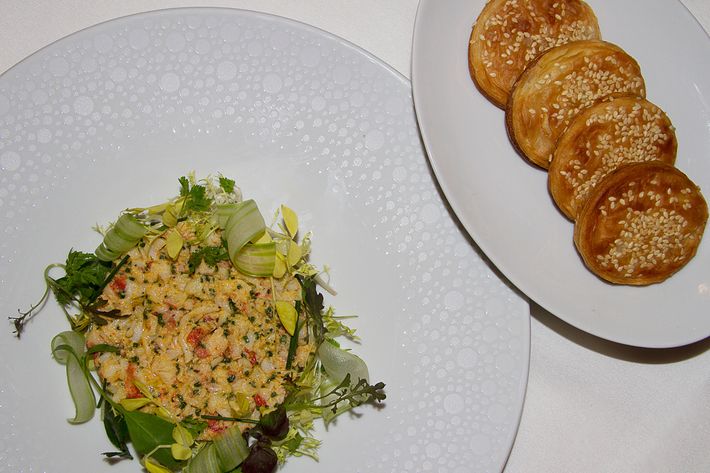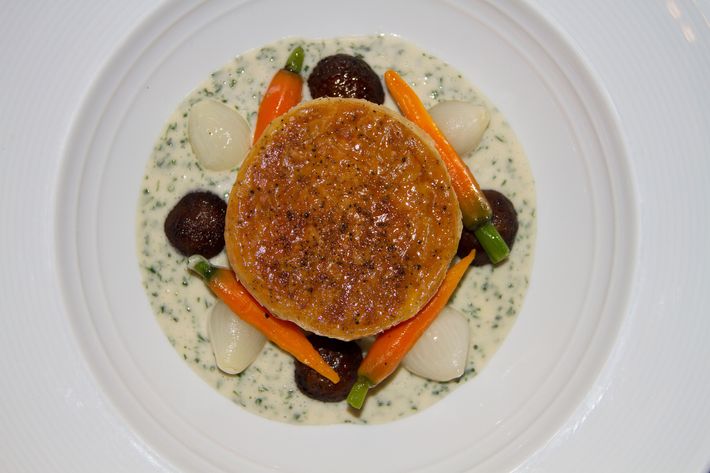 Metropolis, 31 Union Square W., at 16th St.; 212-533-2500
*This article appears in the September 19, 2016, issue of New York Magazine.