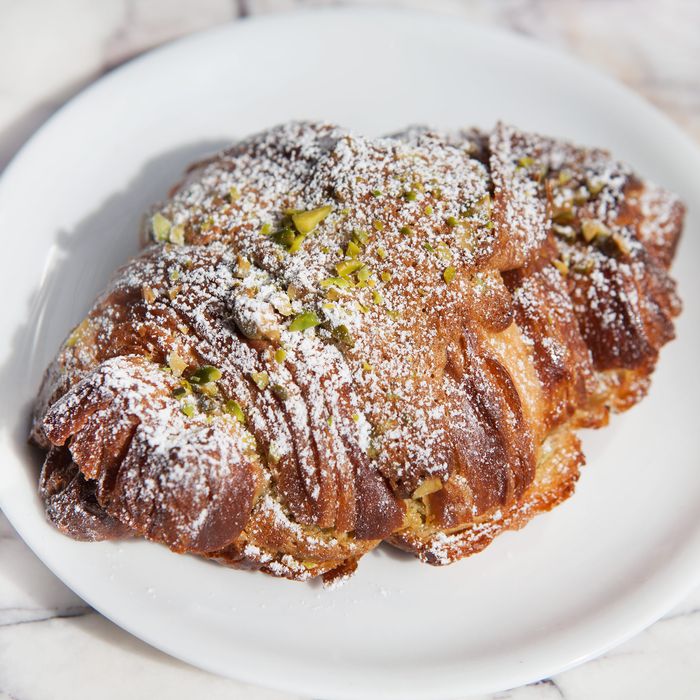 Pistachio cream and sour-cherry jam means this is basically a spumoni croissant.
Photo: Konstantin Sergeyev/New York Magazine
You might know Melissa Weller best for her bagels and her babka, not to mention her infernally good chocolate-chip loaf. But before she channeled her inner bubbe at Sadelle's, she was making naturally leavened croissants and baking baguettes in a converted shipping container at Roberta's. Prior to that, as head bread baker at Per Se, she rolled out all the dough for Thomas Keller. (Going back even further in her career, she was once a chemical engineer, but we're veering dangerously off topic.)
Weller returns to her French roots this weekend at Rebelle, where she's contributing pastries to the brunch menu, a preview of sorts of a new project Rebelle's owners plan to open next year in Philadelphia, with Weller as consulting baker. We've already drooled on about her pistachio-cherry twice-baked croissants; here's a look at some of the other brunch viennoiserie and patisserie.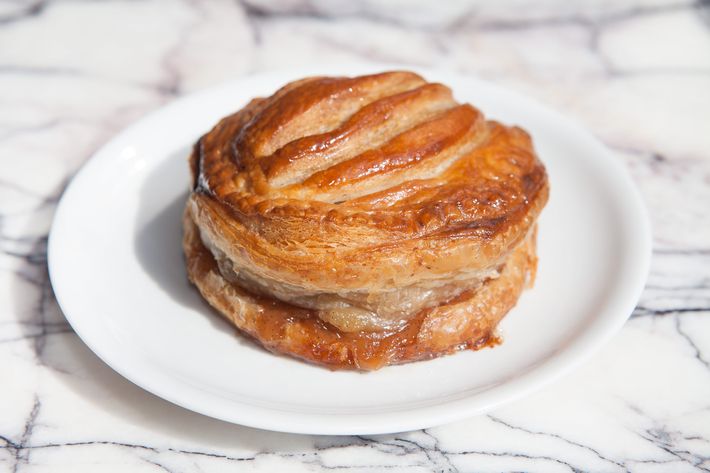 Chausson au Pomme
Chausson means "slipper"; pomme is "apple," and this is essentially an apple turnover, which sounds a little ordinary. But Weller makes her chaussons aux pommes with whole-wheat puff pastry and sliced, roasted apples mingled with beets and brown sugar.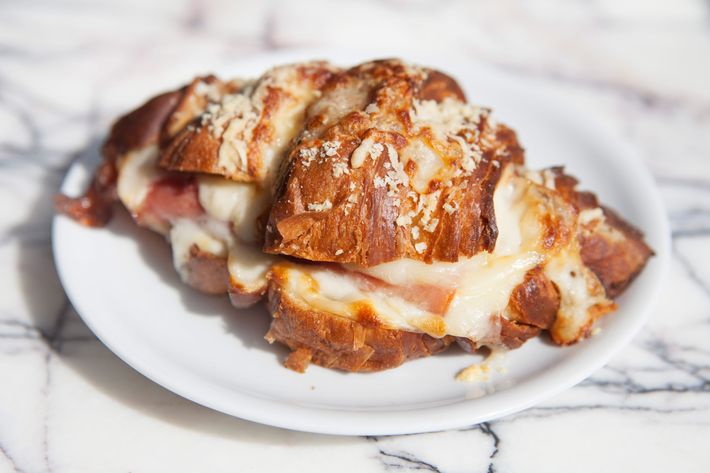 Ham-and-Cheese Croissant
The layers of this love child of a croque-monsieur and a croissant are, from bottom: croissant, Mornay sauce, jambon de Paris, Gruyère, more Mornay, croissant, still more Mornay, and some of that excellent Comté that Rebelle serves as a bar snack grated on top.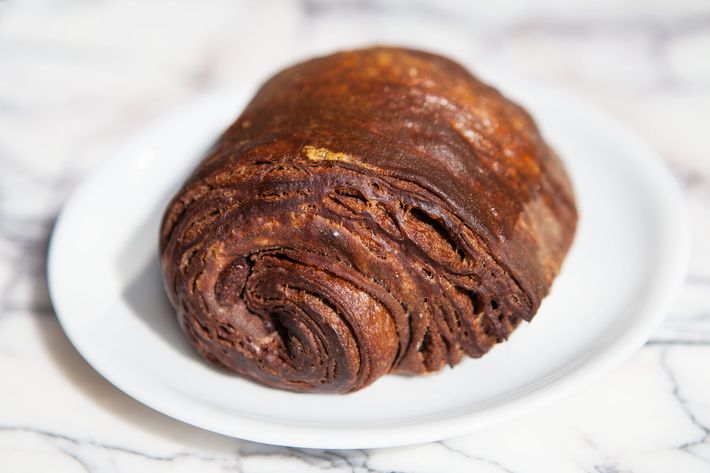 Double-Chocolate Pain au Chocolat
Why stop at wrapping croissant dough around some Valrhona semisweet chocolate sticks when you can also mix cocoa powder into the dough itself?