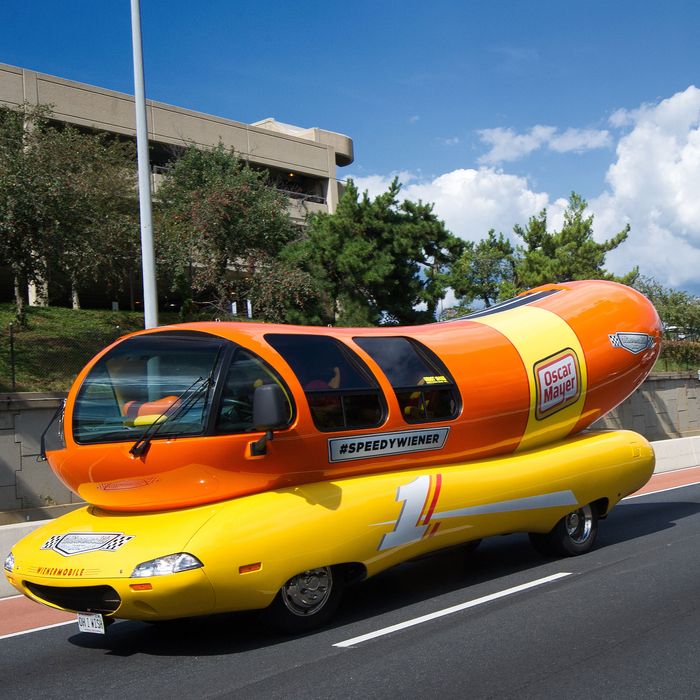 The song debuted in 1963.
Photo: Paul J. Richards/AFP/Getty Images
Richard Trentlage, who wrote the "Oscar Mayer Wiener" song, died as a result of congestive heart failure on September 21 at the age of 87. The song debuted in a 1963 television ad, but proved to be an unusually enduring jingle and become synonymous with the hot-dog life. An adman who worked at giants like McCann Erickson, Trentlage wrote the song for a sponsored contest that he, surprisingly, only found out about the day before. Despite being written overnight, the song remained Oscar Mayer's No. 1 jingle in 21 English-speaking countries until 2010, when it was retired. Give it a listen, and enjoy having it stuck in your head all weekend.