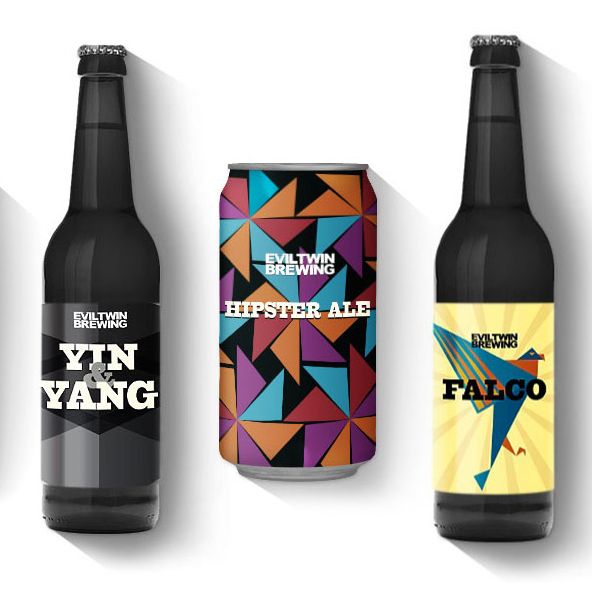 In 2017, Evil Twin will finally have a brewery of its own.
Since crashing onto the scene in 2010, Evil Twin has established itself as a true force within the world of small, independent beer brewers. Founder Jeppe Jarnit-Bjergsø moved the brand from Denmark to New York in 2012, and helped open the acclaimed beer bar Tørst the following year. Now, after six years of running Evil Twin as a so-called gypsy brewer — a brand that contracts other breweries to produce its beer, instead of maintaining its own dedicated brewing facility — Jarnit-Bjergsø plans to make another mark on the city's beer scene. Early next year, Evil Twin will open its first brewery at 1616 George Street in Ridgewood.
Evil Twin's new home will be in a former banquet hall with 10,000 square feet of production room, enough to brew an additional 5,000 to 8,000 barrels of beer. "This is a place where we can play around, experiment, do one-off batches," Jarnit-Bjergsø says; he also notes that they'll be working more with the restaurants, like Mission Chinese Food, the NoMad, and Blanca, with which Evil Twin often collaborates. "We kind of figured out that in order to be recognized as a real New York brewery, this was the next step we had to take."
What Jarnit-Bjergsø really wants, though, is for the brewery to be a drinking destination. (His twin brother, a fellow gypsy brewer — yes, there's a reason for the name — owns and operates San Francisco's Mikkeller Bar, the self-described "greatest beer hall ever.") And so, Evil Twin will convert the building's courtyard into a 4,000-square-foot taproom. There will be between 10 and 20 taps, dispensing everything Evil Twin makes at the brewery, as well as special bottle releases and growler refills. Music and movie nights are under consideration, and Jarnit-Bjergsø says there will definitely be food. Along with a permanent food truck, he says he's talked with "some of the best chefs in Europe" about pop-ups.