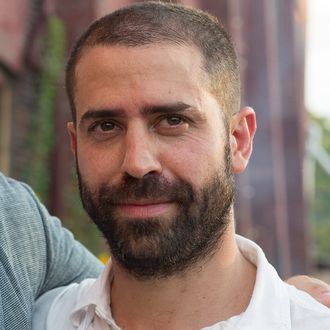 Chef Mattos.
Photo: Wendell Teodoro/WireImage
In December, Ignacio Mattos and Thomas Carter announced plans to open a branch of Estela inside the Met Breuer, located on the Upper East Side, in the old Whitney building. As the opening nears, they've shifted their plan slightly and are instead introducing a brand-new concept, named Flora.
Next month, they'll unveil the more casual arm: Flora Coffee, with breakfast and lunch foods; and Flora Bar, offering lunch and dinner service, will follow. They're keeping details scarce, but the menu will be "long on vegetables and seafood." Hopefully, that doesn't exclude another excellent beef tartare.