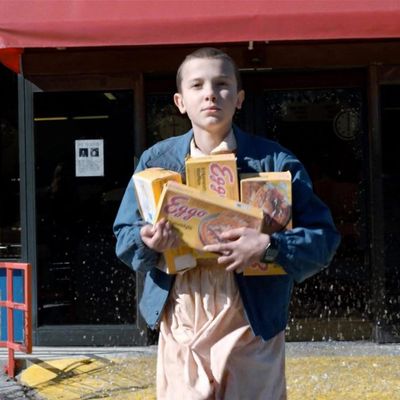 As if things weren't grim enough for her.
Bad news, breakfast lovers. Kellogg has recalled about 10,000 boxes of Eggo Nutri-Grain whole-wheat waffles because they might be carrying listeria.
Kellogg says it doesn't know yet of anybody who's fallen sick, but the company is taking the action "as part of its commitment to the health and safety of the people who eat its foods." (Always a noble cause!) The contamination was discovered during routine testing, according to the recall statement, and Kellogg says no other waffles are affected, so that limited-edition pumpkin-spice flavor is still safe, it seems.

Here are the details: The recall covers ten-count containers with "Best if used before" dates of November 21 and 22, 2017. They were distributed in 25 states, a full list of which the company has posted online. As always, Kellogg says don't eat any of them, and it's happy to fully refund all customers.