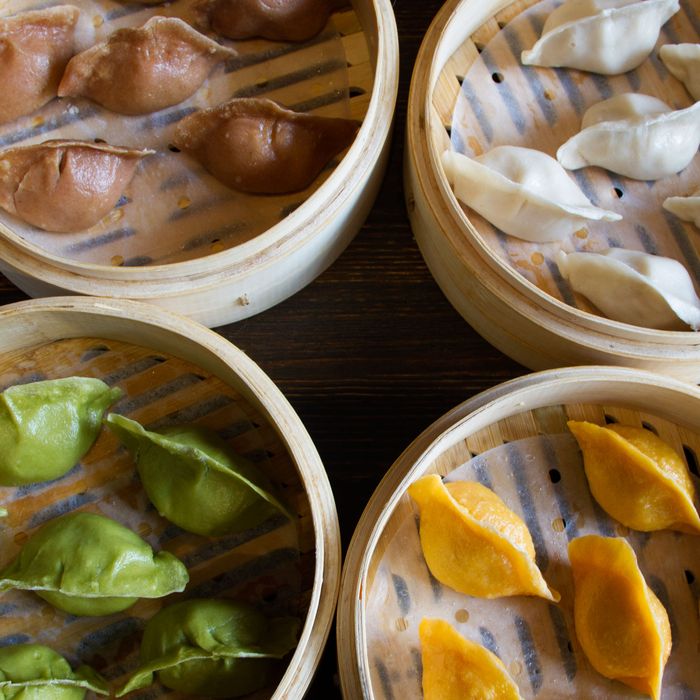 Beef, chicken, shrimp, and vegetable dumplings.
Photo: Jemma Hinkly/ New York Magazine
Is the East Village ready for "farm-to-table soup dumplings," the specialty of this bare-bones storefront? The phrase is owner and culinary-school grad Yuan Li's way of telegraphing the locavore provenance of some of the meat and vegetable fillings gracing the insides of the xiao long bao, jiaozi, and steamed buns that make up his 11-item menu.
Li's real secret weapon, though, is his mom, Qihui Guan, a mathematics professor and amateur cook turned professional dumpling-maker. When she emigrated to the United States 15 years ago and couldn't find work in her chosen field, Guan's hobby became her profession, leading to a position at soup-dumpling dynasty Joe's Shanghai. And while "drunken" typically refers to Chinese dishes made with ingredients steeped in Shaoxing rice wine, in this case, the term alludes to the juiciness of the dumplings — a trait likely to be most apparent in the XL XLB, a jumbo version that Li serves with a straw.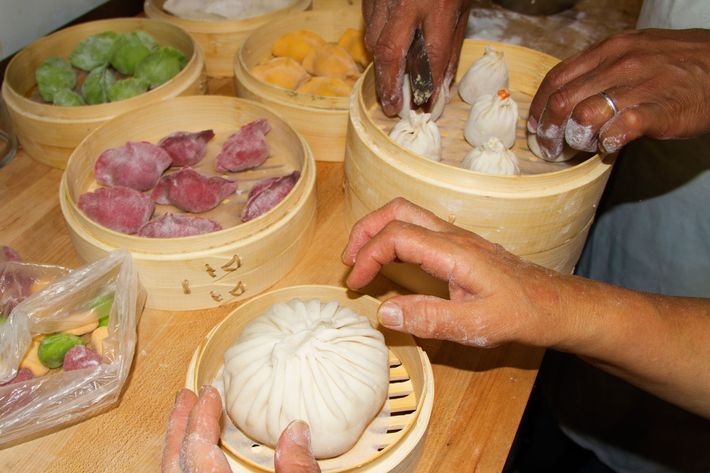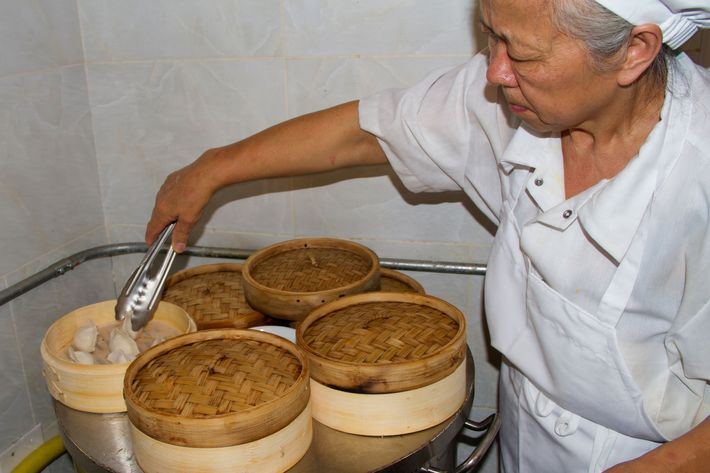 137 First Ave., nr. St. Marks Pl.; 212-982-8882
*This article appears in the September 19, 2016, issue of New York Magazine.