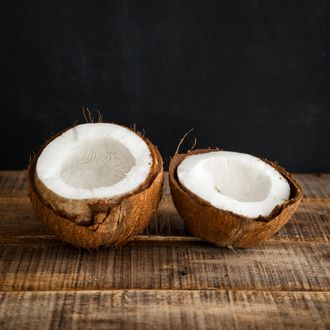 May be time to investigate cactus water.
Photo: Flavia Morlachetti/Getty Images
Congratulations, people — your five–Vita Cocos–a–day habit has depleted the Caribbean's coconut supplies. In a Bloomberg report, the region's experts quit mincing words and just flat-out warn Americans, "The region is running out of coconuts." Production has dropped by as much as 60 percent since the '90s, the story says, and while farmers can blame other factors like Lethal Yellowing disease and drought, people in the industry argue demand's now "so great" for the new "It" fruit that nobody's really even farming them properly anymore. Starbucks can't keep it in stock as a milk alternative, and sales of coconut water are way out of control — Vita Coco maker All Market says it flies through about 1.6 million coconuts every single day. Plus, the problem looks to have no end in sight: The industry is supposed to crack $4 billion by 2019.

No doubt the saddest part, though, is the shortage's toll on locals. Bloomberg points out that the green coconuts that once were a dime a dozen on street corners are getting prohibitively expensive, and nations like Trinidad and Tobago are even battling fraud — bottles purporting to be "coconut water" will appear on store shelves filled with just H2O and some chemicals. One of the Dominican Republic's top coconut-water brands can't hardly even find supplies anymore; its owner raised prices this year by 20 percent to compensate, and isn't terribly optimistic going forward because he says local farms are all "in very bad shape and the trees are very old."