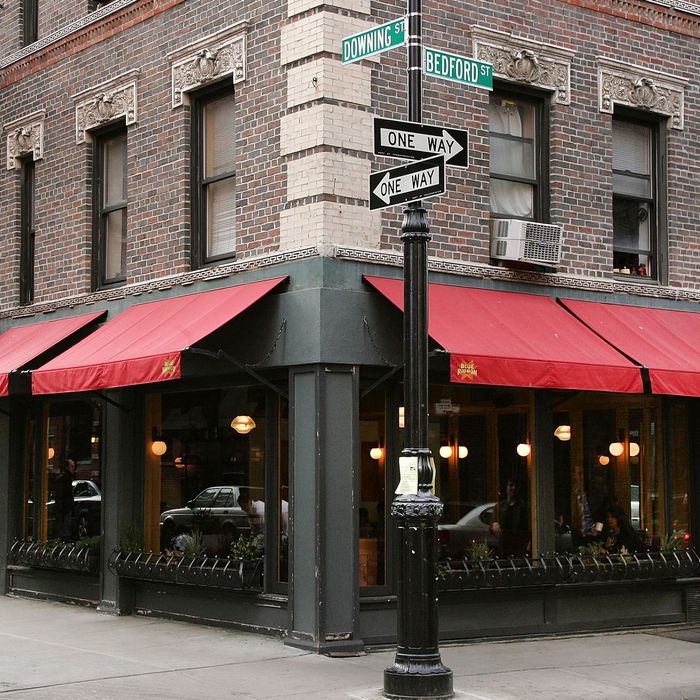 You'll have until the end of November to say good-bye.
Photo: Bryan Bedder/Getty Images
The Bromberg brothers have together been two of modern New York's most successful restaurateurs, creating an empire over nearly a quarter-century. Though they're no longer the tastemakers they once were, their restaurants remain popular and busy, and they continue to multiply. So it comes as surprising news that, at the end of November, they'll shutter their Blue Ribbon Bakery Kitchen after 20 years on Downing Street.
The cause of the closing isn't clear beyond the fact that the restaurant's lease is up, but it doesn't sound voluntary, as the brothers tell Eater, "[I]t's a hard thing emotionally for us." Among other dishes, the West Village restaurant became known for its fried chicken, which eventually spawned a restaurant of its own in Bromberg Bros. Blue Ribbon Fried Chicken. This doesn't indicate that the Brombergs' fortunes are turning, though, as they opened a restaurant on the Upper West Side last year, and will soon open another in the Financial District. However, there are no plans to relocate Blue Ribbon Bakery Kitchen, so once it's gone, it's gone for good.