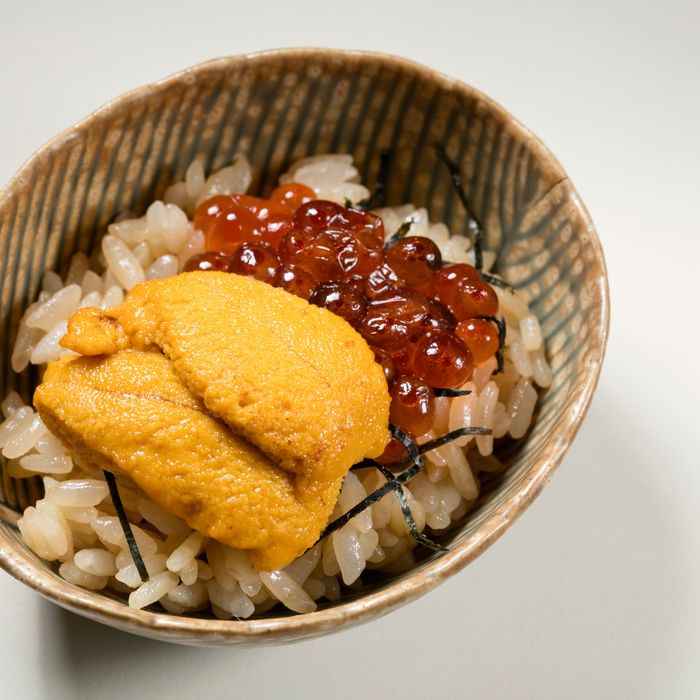 Murasaki uni and Zuke ikura with seaweed and red-vinegar rice.
Photo: Melissa Hom
The rise of the power sushi restaurant continues: Next week, on October 5, Akashi will open on the West Village's Christopher Street, offering a 20-course omakase tasting for $200-plus. To justify the steep price, chef Yoichi Akashi has serious chops — he worked as a sushi chef at Sushi Yasuda, and then as the chef de cuisine of Sushi Nakazawa.

Akashi's menu will change daily, with fish sourced from both Japan and the U.S., and it won't all be raw and cold. The omakase kappo experience means the chef will cut, boil, stew, and fry his ingredients, too. You'll get to see him at work up close, as the restaurant is only 500 square feet, with ten seats at the sushi counter and eight table seats. (Plus, for serious high rollers, a private dining room.) Take a look: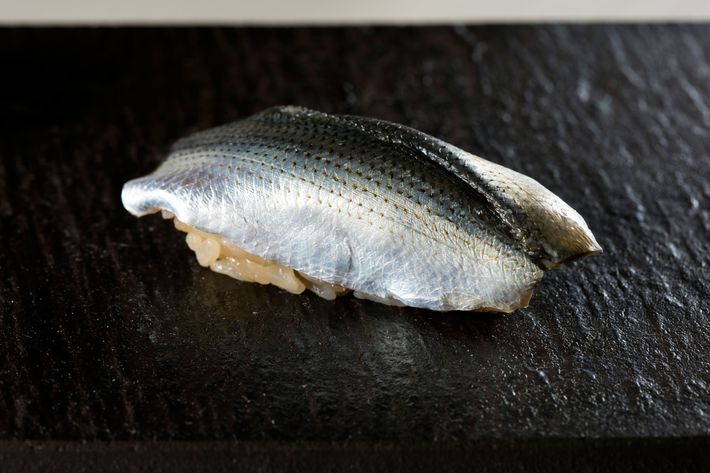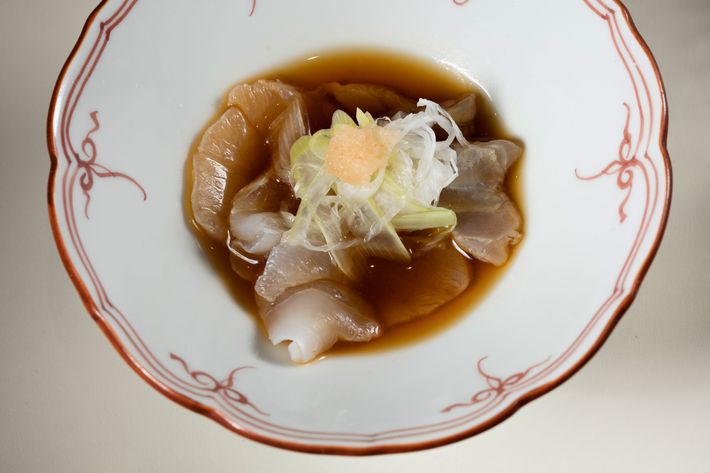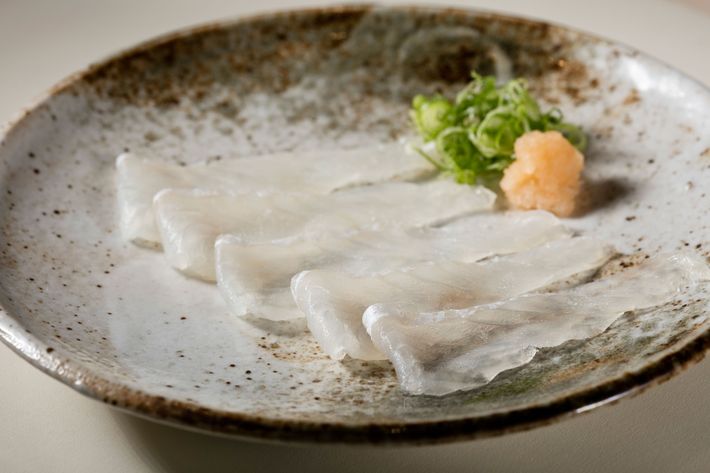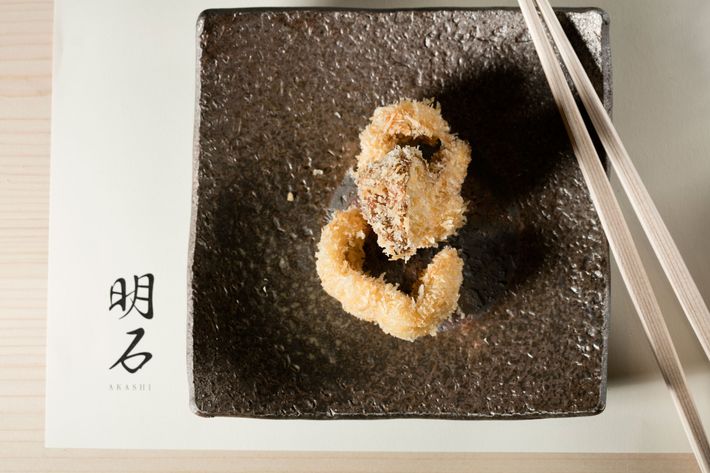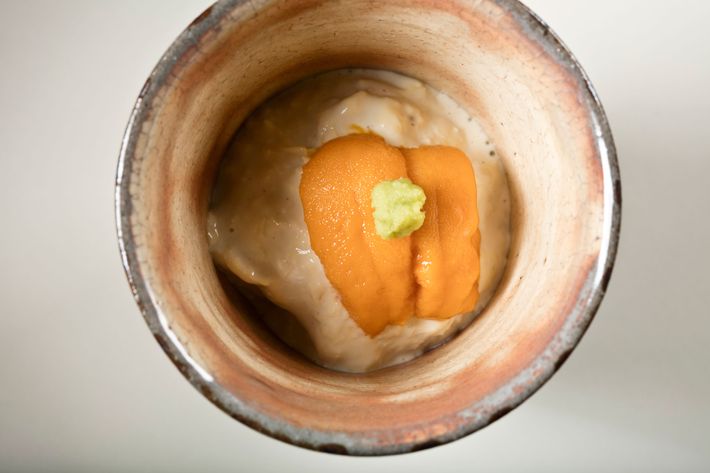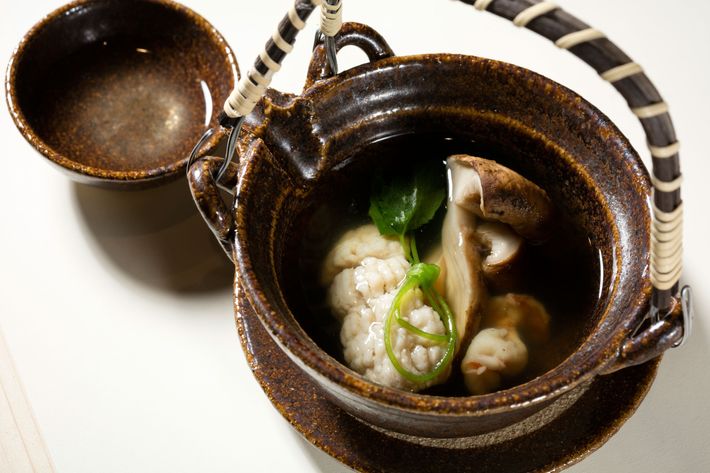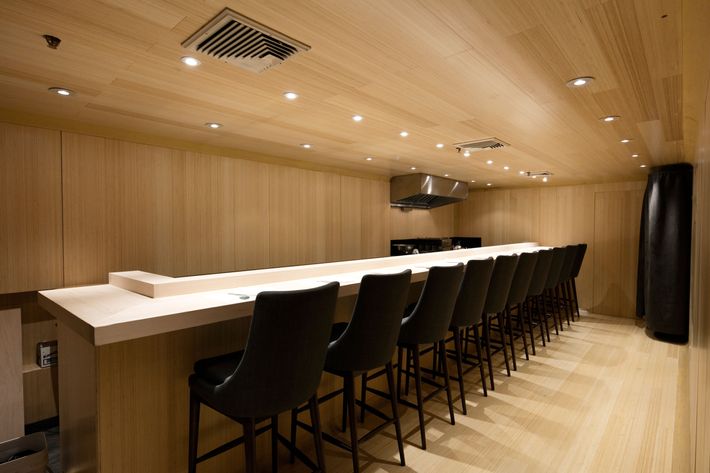 Akashi, 14 Christopher Street nr. Gay Street, 212-367-2067.