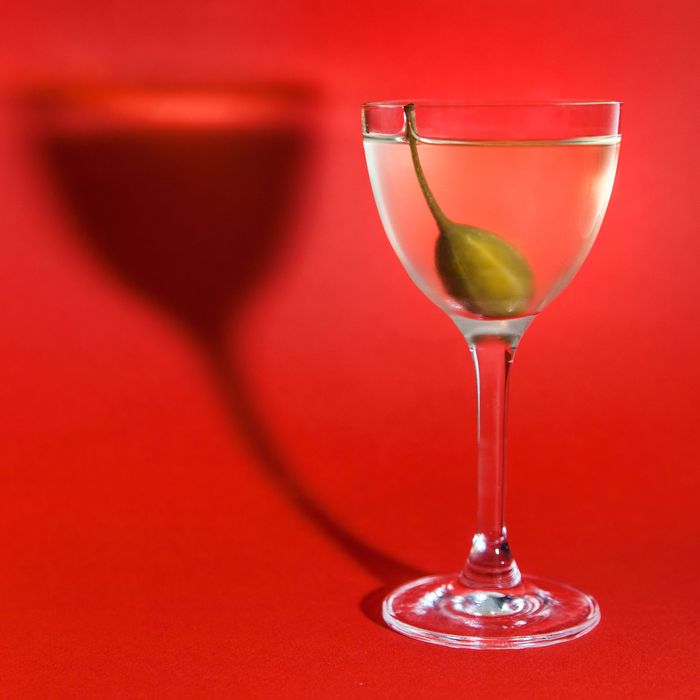 Nix's Brunch Martini is made with clarified tomato water.
Photo: Konstantin Sergeyev/New York Magazine
Thanks to the zealously pro-day-drinking attitude of Governor Cuomo, New York's government finally decided to let people drink on Sunday before noon. This is objectively good. It means that you can act like you are living in a modern city when brunching on Sundays, and enjoy more cocktails with your avocado toast or poached-egg pizza. Not all restaurants open at 10 a.m., the time when you can now start boozing, but in Grub's eye it's still an excellent excuse to go drink a new brunch cocktail or five. Here, a dozen to get you started:
Brunch Martini
Where: Nix
Price: $12
The three-martini lunch might be out, but what about the three-martini brunch? This past weekend the vegetarian restaurant debuted a brunch menu that includes a take on the martini made with clarified tomato water, vermouth, and gin.
The Naufrager
Where: El Quinto Pino
Price: $13
At the Basque favorite, pair your Spanish tortilla and El Doble burger with this frozen rum, vermouth, and muddled-mint cocktail.

Green Michelada
Where: The Four Horsemen
Price: $9
The Williamsburg wine bar's nontraditional take on the michelada pairs Brooklyn Brewery's the Shallows pilsner with roasted and fresh green tomatillos, clam juice, togarashi chili, white soy sauce, green harissa, and lemon.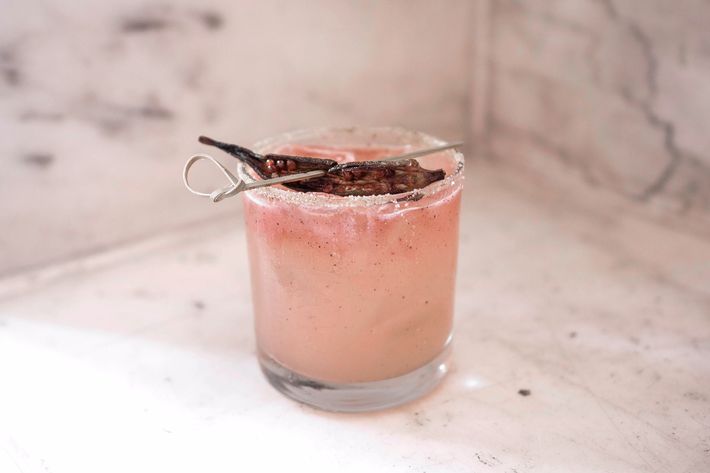 Non-Classico Spritz
Where: L'Amico
Price: $16
The Eventi Hotel restaurant just launched Saturday brunch this month, and the early morning menu includes a punchy spritz made with Contratto, Grey Goose, grapefruit, and prosecco for bubbles.
Caribbean Motion
Where: Cherry Point
Price: $10
A Spotted Pig alum runs the kitchen at this Greenpoint restaurant, where brunch means El Dorado rum with herbed honey, fresh lime, and cava.
It Was All a Dream
Where: Fifty
Price: $14
The new restaurant in the old Commerce space features an ode to the irresistibly Creamsicle-like Dominican drink morir soñando. Made with passion-fruit-infused condensed milk and orange juice, it's spiked with mamajuana, a Dominican tincture of bark and herbs soaked in rum, and the Dominican rum Brugal Añejo.
The 6' Caesar
Where: GG's
Price: $12
Cure your hangover first thing in the morning with a personal-pan brunch pizza and a morning elixir of celery-root-infused gin, Mott's Clamato, celery salt, pepper, and lemon.
Spicy Tomato Sour
Where: Blue Water Grill
Price: $16
Check out the seafood restaurant's revamped digs and, while you're at it, drink a Spicy Tomato Sour featuring vodka, muddled jalapeño, roasted heirloom tomato, fresh lime juice, and celery-salt rim.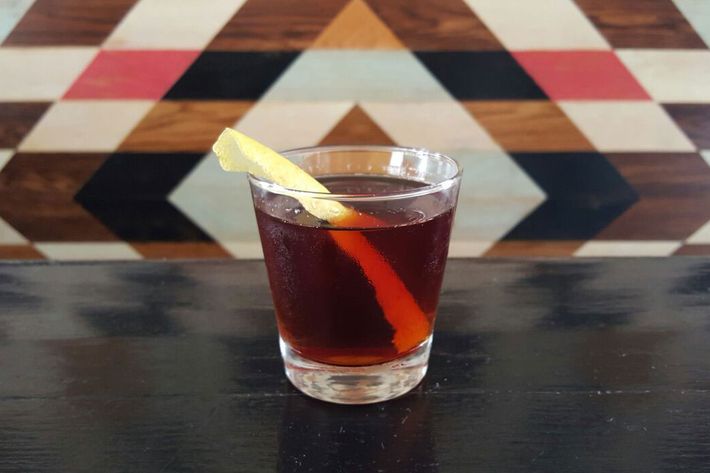 Red Velvet
Where: Fancy Nancy
Price: $9
If you want to ease into the day-boozing, try this variation on the Black Velvet cocktail made with imperial chocolate milk stout and sparkling Cabernet Sauvignon.
Oaxacan Pep Talk
Where: Covina
Price: $14
Why start your day with regular old cold brew when you can get it boozy and mixed with Ancho Reyes, Ilegal reposado mezcal, and mellowing condensed milk?
Asian Pear Bellini
Where: Ganso Yaki
Price: $11
The classic Italian cocktail is given a Japanese twist with sparkling sake, which is mixed with pear purée and Angostura bitters.

Kid Creole
Where: Solomon & Kuff
Price: $14
At the uptown Caribbean bar and restaurant, from the bartender behind 67 Orange Street, Jamaican Blackwell rum is mixed with demerara syrup, Angostura bitters, lime, and the unusual addition of sweet-potato juice.