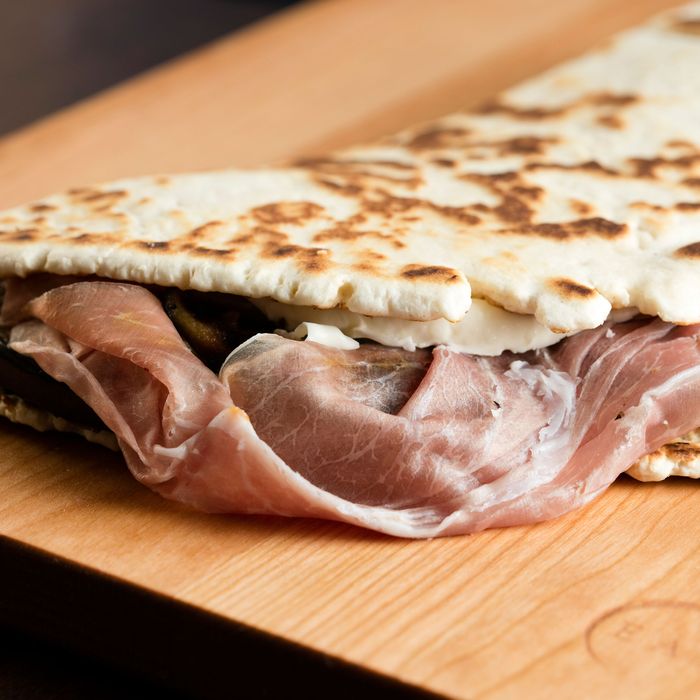 A sandwich — with speck, gorgonzola, and eggplant — served at La Piadina Romagnola.
Photo: Melissa Hom
At last, Eataly's outpost on the third floor of World Trade Center Tower 4 will open on August 11. The theme of this specific location is bread, and the food emporium leaves no carbohydrate behind. Here's a sneak peek of what's literally in store:
This is the first Eataly to offer a comprehensive breakfast menu, at Orto e Mare. It includes this parfait with Maple Hill Creamery Greek yogurt, housemade granola, and Fabbri Amarena brandied cherries.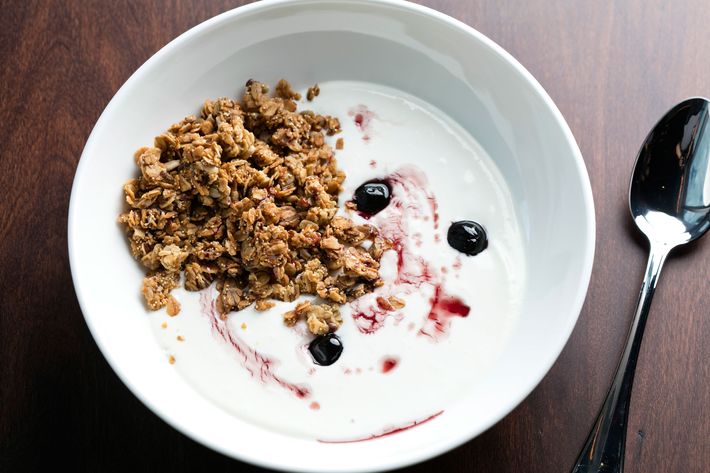 The bread bakery, of course, is quite impressive. Everything's baked on premise in a wood-fired oven, and beyond the usual loaves, there's sweet and savory focaccia, plus Roman-style pizza alla pala. Eataly's using a 35-year-old mother yeast to make "Pane Mediterraneo," a special loaf with rye and whole-wheat flours and seven different grains and seeds.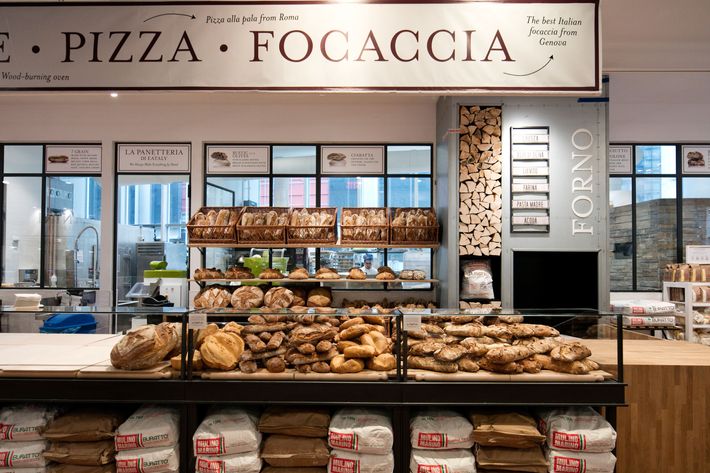 There's also a fresh juice and smoothie bar nearby, if you're trying to negate all that bread.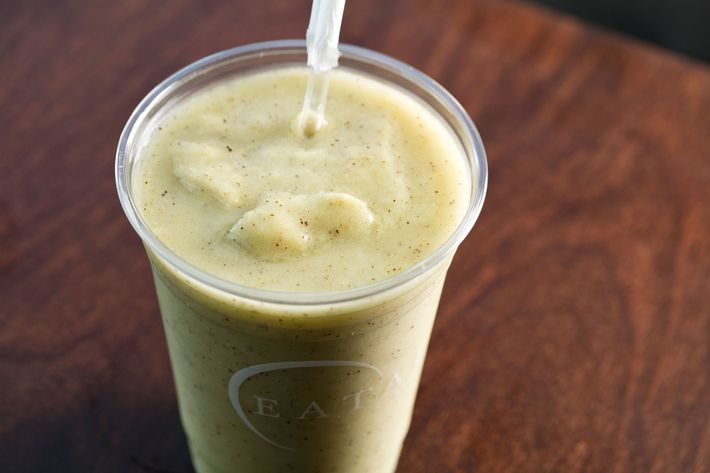 Pastry chef Katia Delogu is making a selection of pasticcini — bite-size Italian pastries with cream fillings, in flavors like pistachio, raspberry, and coffee.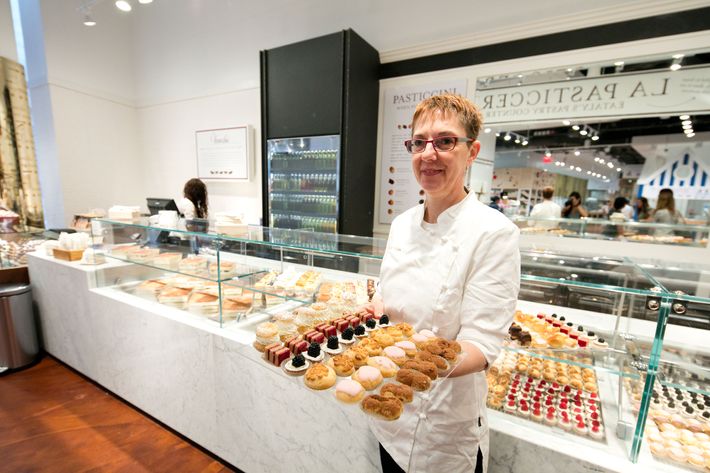 Another great quick-service option is La Piadina Romagnola, which sells made-to-order piadine: grilled Italian flatbread wrapped around greens, meats, cheeses, or sweet fillings.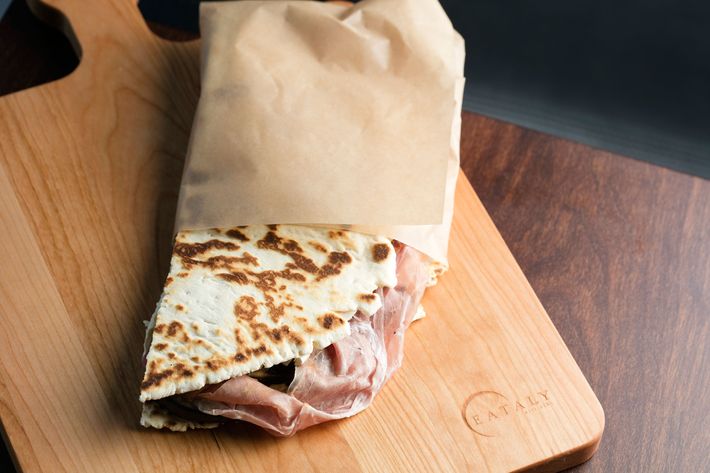 At Foodiversità, you can swing by for live cooking demos and tastings. Classes start at noon, 1 p.m., and 6 p.m. daily, but no advance registration is required.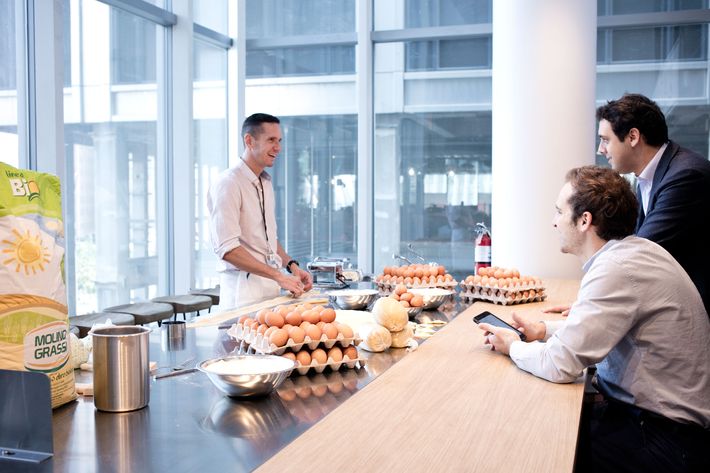 Ready-to-eat dishes are available at Gastronomia, if that cooking demo wore you out.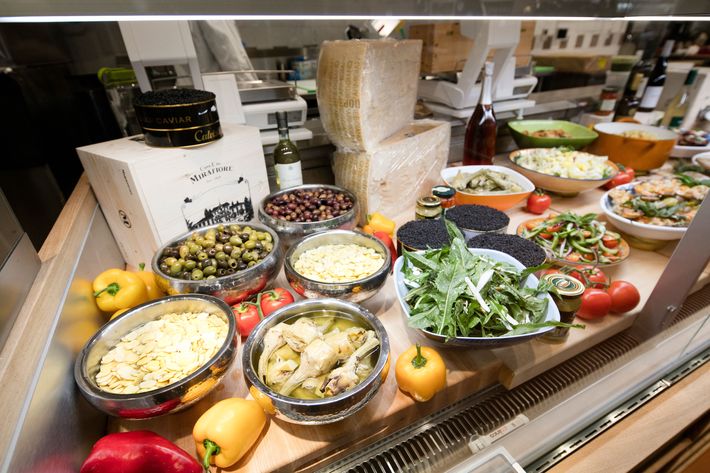 Plus! There's a fresh mozzarella bar, an Italian coffee bar that transforms into a wine bar at night, a fresh pasta counter, a made-to-order salad station (don't worry: pasta salad is an option), a proper Southern Italian restaurant, and more than 10,000 products. Try not to get lost or spend all of your money.
Eataly Downtown, 101 Liberty Street, World Trade Center 4, Floor 3