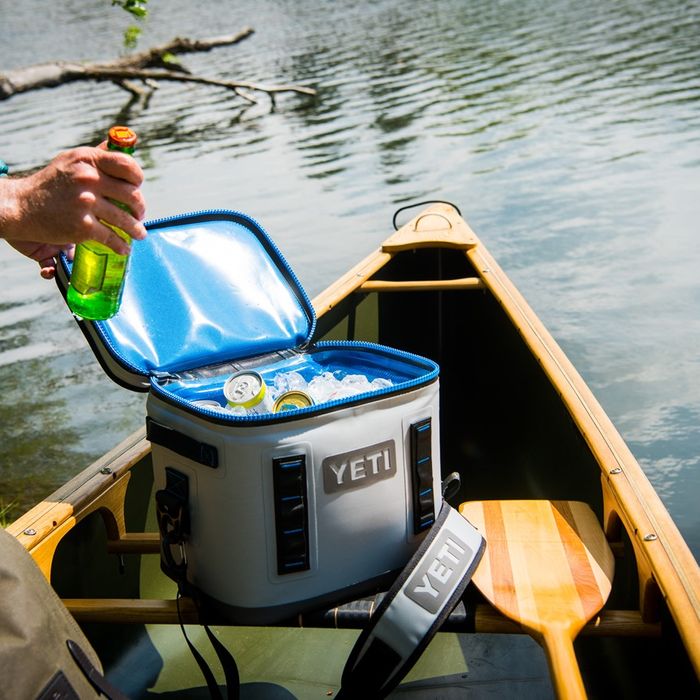 Yeti.com
Photo: Brian Grossenbacher
Fall is nigh, which means we're heading into prime being-outside season. And one way to best enjoy all your outdoor socializing and hiking and picnicking is with a really great cooler.
The Yeti Hopper will survive everything (and for $260, it damn well should). The pleasantly curved leak-proof, puncture-proof body is made with a high-density waterproof fabric that's resistant to both mildew and UV rays and is still just over three pounds when empty (and light enough to carry over your shoulder with its cushioned strap). For those who are toting more than just a vodka soda to a Rockaways picnic, it'll fit a full meal along with some cans (and it comes in bigger sizes if you need more space), while its closed-cell rubber-foam insulation will keep cold cuts and Bud Lights cold for as long as a week.
Technically, it's intended for outdoor enthusiasts, which means it will take you into camping season, too. The company actually calls it "bear-proof" — so your frozen dinner can literally survive the clawing of a 300-pound brown bear. And the container will keep ice from leaking out in the event it accidentally tumbles down Bear Mountain.
"Out in Salt Lake City everyone's going nuts for these bags," says Nick LeFort, equipment expert at the Gear Institute, a group of outdoor professionals, veteran product testers, and athletes who have joined forces to test and give their seal of approval to outdoor gear. To his expert eye, the Yeti is well worth the investment — not to mention the fact that, LeFort says, "it's like buying a status symbol."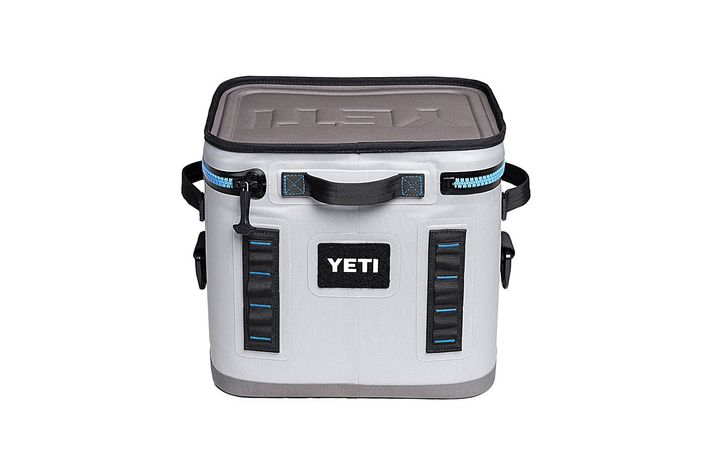 Buy it: From $273 at Amazon
And if you're less concerned with status, here are three other options: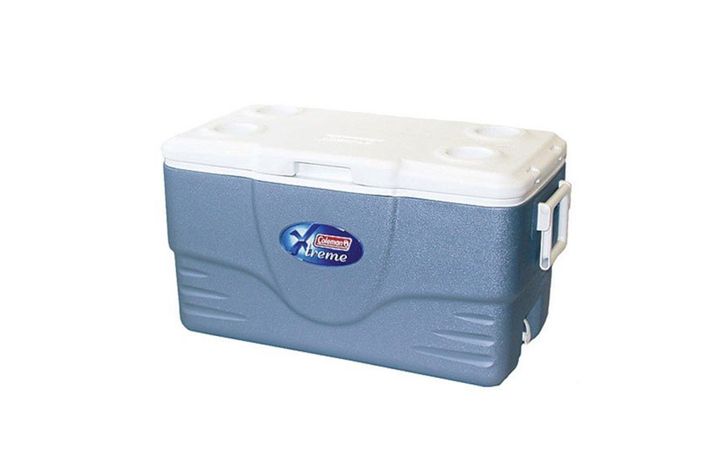 Coleman Xtreme
On the more affordable but plain-Jane side of the cooler spectrum sits the Coleman. This hard-shell container is less portable, but it's one of the more reliable workhorse coolers, keeping ice frozen for seven days. Plus, it comes with a convenient drain to easily empty out any extra water after that. Carolyn Shearlock, who lives on a boat full-time, says it's not quite as bulletproof for living every day at sea, but it'll do the trick for just about everything else.
Buy it: $62 at Amazon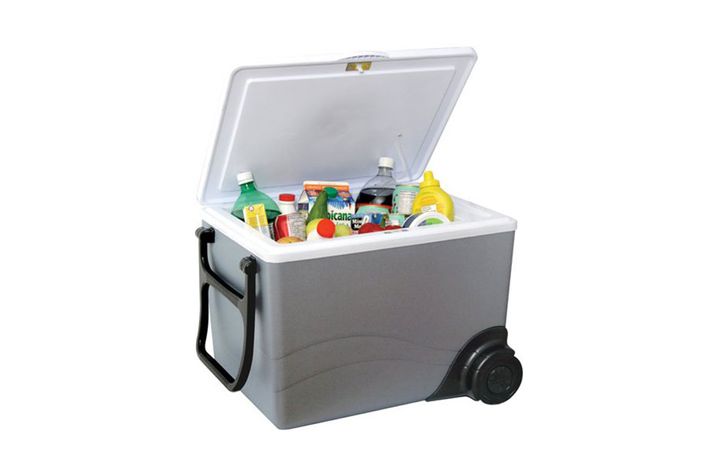 Koolatron Kool Wheeler Cooler
This electric travel cooler is basically a very portable fridge. It can sit horizontally or vertically and has handy storage shelves for when you're really ready to set up shop. And its thermoelectric motor means it has both cooling and heating abilities — again, a great transition item from beaching to camping.
Buy it: $162 at Amazon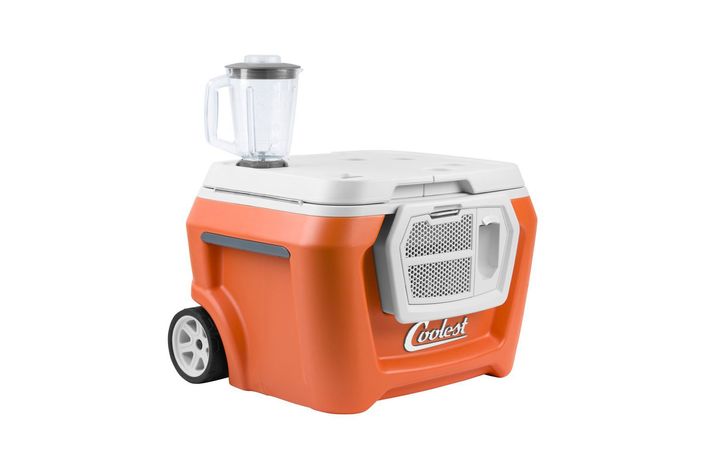 Coolest Cooler
The second most funded Kickstarter of all time — collecting 62,642 backers, more than the entire population of White Plains, New York — is also the cooler with the most bells and whistles (which helps explain the price tag). The bright orange Coolest Cooler comes with a built-in blender, outdoor Bluetooth speakers, USB charger, LED lights, a bottle opener, and a place to store paper plates. It'll also keep ice frozen for four days, so it's basically your outdoor weekend party on wheels.
Buy it: $550 at Amazon
The Strategist is a series of smart, obsessive shopping guides from the New York Magazine section of the same name. We've scoured the web to bring you the best of the best. Some of our latest conquests include healthy snacks, water bottles, ice-cube trays, iced coffee, and cult condiments. If you buy something through our links, we may earn an affiliate commission. Please note that all prices are subject to change.