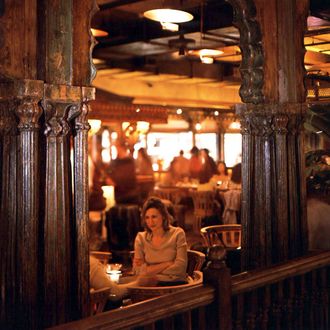 It had a good run.
Photo: Kenneth Chen
It's the end of an era: Jean-Georges Vongerichten and Phil Suarez's Spice Market, perhaps the ultimate mid-2000s restaurant, will cease to exist after September 29. Despite its massive size and nightclub feel, the 12-year-old pan-Asian restaurant actually won over many people with its food — New York critic Adam Platt once wrote that it "works to surprising effect, and despite its eccentricities, Spice Market is just plain fun."
The co-owners aren't ruling out the possibility of reopening the restaurant elsewhere in New York. "The doors may be closing for Spice Market in the Meatpacking District, but we all know it's not over till it's over," Suarez cryptically tells Eater. (Spice Market does have a few international locations.)
With the closing of Pastis, and the opening of more adult, restrained restaurants such as Untitled, consider this just another phase of the Meatpacking District's major makeover.