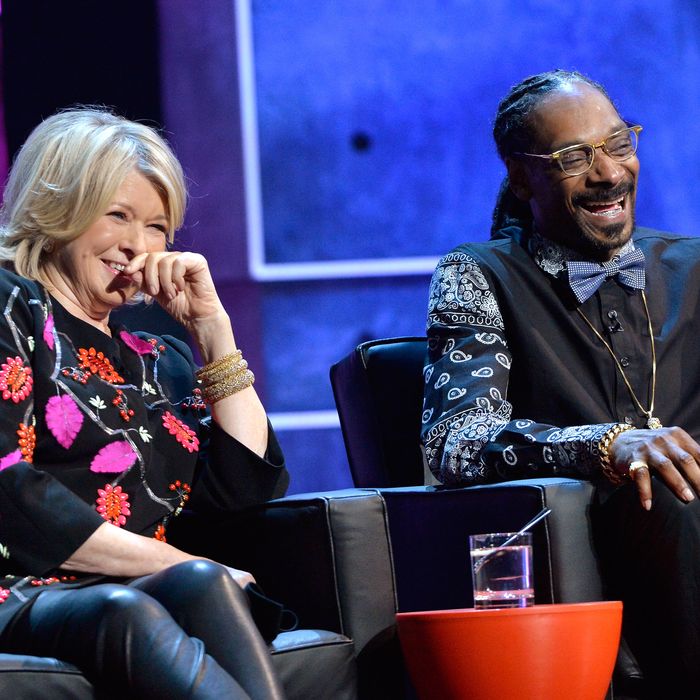 Good times ahead.
Photo: Lester Cohen/WireImage
Not since Matthew McConaughey showed up on Guy Fieri's show has there been such an exciting alignment of star power in food television. VH1 has ordered an unscripted series starring — no joke — old pals Martha Stewart and Snoop Dogg, who will team up for a show with the working title Martha & Snoop's Dinner Party.
Expected to center on dinner parties featuring celebrity guests — Justin Bieber and Dr. Dre, please — the show is slated to premiere this fall. Stewart promises that Martha & Snoop's will "redesign the traditional food competition shows in a new, different and very funny way," while Snoop himself says, "We're gonna be cooking, drinking and having a good time with our exclusive friends." In other words: This will be the Jacques and Julia Cooking at Home for the modern gourmet.