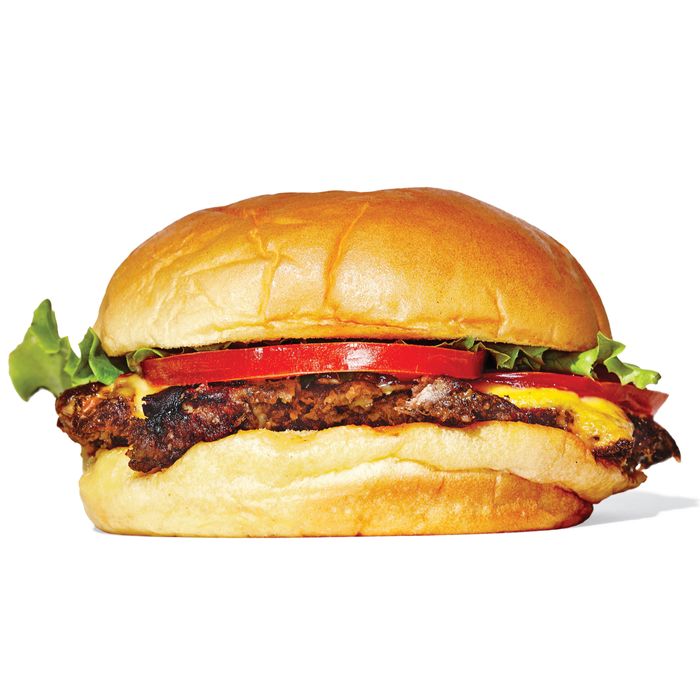 What are you waiting for?
Photo: Bobby Doherty
Shake Shack will open its 100th location today, and to celebrate the milestone Danny Meyer and friends are giving away 100 of its (best in show) Shack Burgers. But you'll have to act fast to win one of the gratis burgers, which will be awarded to the first 100 customers at locations (excluding stadiums and ballparks) around the world.
So here's the deal: All locations open today at 10:30 a.m., local time, and those thinking of strolling over to Madison Square Park or one of the other locations in the city will want to take New Yorkers' penchant for lines into consideration and hurry up. Maybe take a book, too.