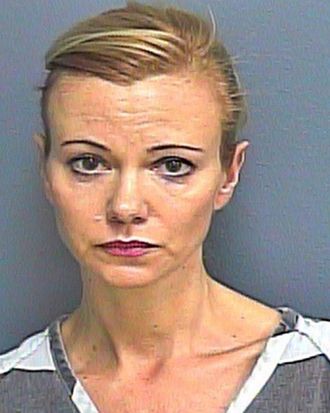 Caught.
Photo: Sevierville Police Department
It's been a dramatic fall from grace for Sarma Melngailis, the founder of New York's now-closed raw-food vegan restaurant Pure Food & Wine. After she stole millions from the restaurant — stiffing her own employees and purveyors — and then totally vanished, Melngailis and her husband, Anthony Strangis, were caught by authorities after they ordered a Domino's pizza (!) for delivery to a Tennessee hotel room.
Melngailis posted bail and has since decided to divorce the Clyde to her Bonnie. (If you thought your breakup was bad, Strangis remains in jail — ouch.) This real-life soap opera is prime material for Hollywood.