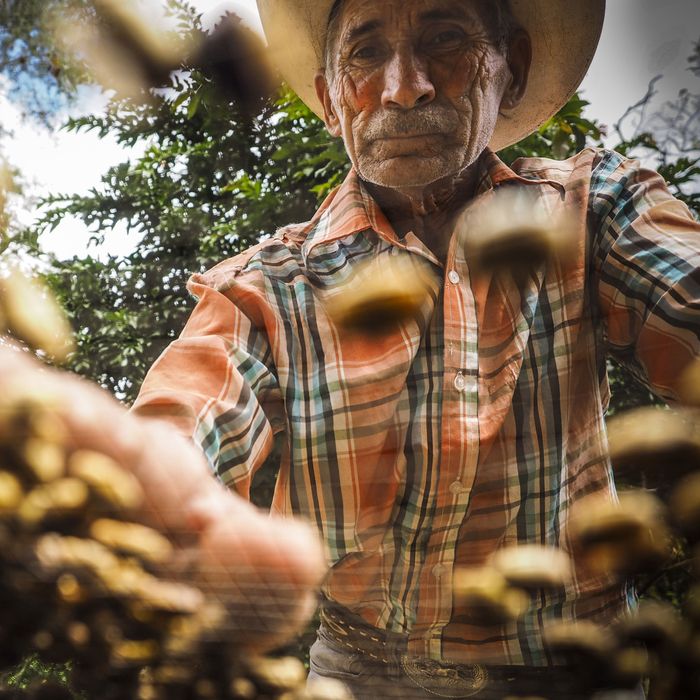 This sounds bad.
Photo: Inti Ocon/AFP/Getty Images
Climate change will wreak havoc on the coffee industry: In this century, it will reduce the land fit for coffee production by half, impacting the livelihoods of 120 million of the world's poorest people. This is according to a report by the Climate Institute, commissioned by Fairtrade Australia and New Zealand, and it's particularly dire news for the coffee farmers, who tend to be poor, primary growers of the commodity and can't easily adapt without help.
While change won't happen at the same time in all regions, it will start in the next 40 years. Coffee powerhouse Nicaragua, scientists believe, could lose most of its growing areas by 2050 and yields in Tanzania are predicted to reach "critically low levels" by 2060. Just as bad, wild coffee — important to the genetic diversity of farmed coffee, and therefore the crop's viability — is expected to go extinct by 2080. Adapting for farmers could mean moving to higher ground or further from the equator, but doing so won't be possible without assistance, as coffee plants take years to become productive.
However, as Lavazza's Mario Cerutti said at a conference last year, "It's no longer about the future; it's the present." Climate change is already negatively impacting the industry. There has been a 50 percent decline in coffee production since the 1960s in Tanzania, while a scourge of coffee leaf rust in 2012 affected half of the coffee in Central America. Producers in Guatemala lost as much as 85 percent of their crop that year, and there was damage to the tune of $500 million in 2012 through 2013, putting 350,000 people out of work. From the looks of it, more of this is on the way — and coffee is about to become a even more precious commodity.