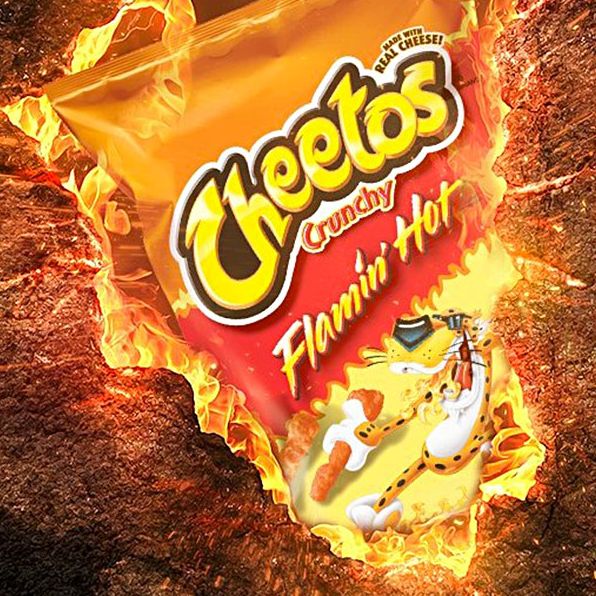 This is going to sound made-up, but the St. Louis police say it's not: A man named Joshua Crook tried setting a gas station on fire this weekend in order to punish a manager who stopped Crook from stealing a bag of Flamin' Hot Cheetos.
The store's manager told police Crook is a local with a reputation for sticky fingers, so when he walked into the store and picked up some Cheetos, the manager suggested he either buy the bag or put it down. Crook initially went with the latter and left, but about a minute later he walked back in, snatched the Cheetos once again, and made a beeline for the door. The manager tried to intercept him, whereupon police say Crook punched him in the face.
From here things continued going downhill. According to police, Crook took his Flamin' Hot Cheetos outside and began pumping gas onto the ground. Once a pool had formed, he allegedly threw a lit cigarette at it. Fortunately, he failed to ignite anything. Still, he's been charged with a felony count of arson plus misdemeanors for assault, theft, trespassing, and maybe being just a little too on-the-nose with this entire crime.