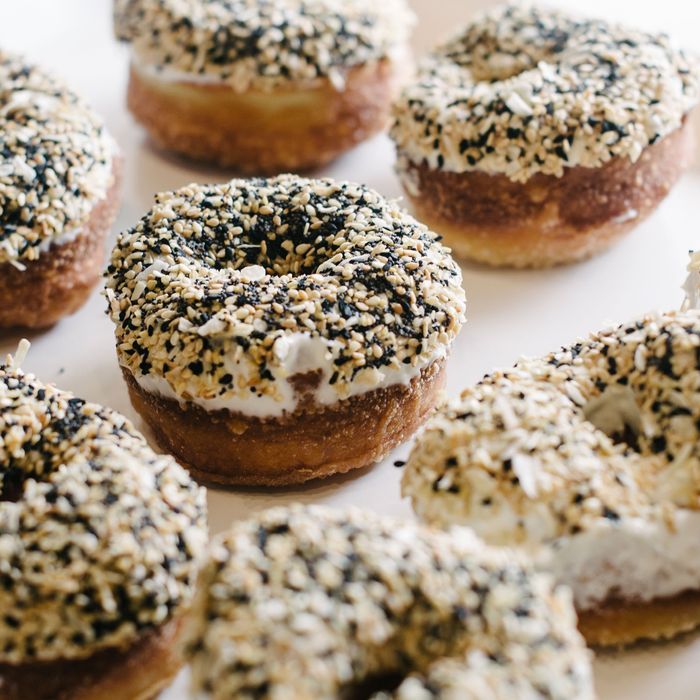 Consider this your main course, and a glazed doughnut your dessert.
Photo: M. Cooper
There's no better time than right now to eat doughnuts, and Grindstone Coffee & Donuts — which recently opened in Sag Harbor — is the latest exemplary shop. Owner Kyle Shanahan uses a 48-hour-proof brioche-style dough, non-bromated flour, and local milk and eggs to make light, airy doughnuts in flavors like lemon-poppy-seed, chai, and — why not? — a savory everything-bagel flavor.
"We take cues from Michael Pollan's Food Rules," Shanahan explains — which sounds odd, considering his product. "It matters what you eat, obviously, but more and more in this country, especially with all the GMO stuff going on, it matters more and more what's inside your food, rather than what it is that you eat. So we use all the best ingredients."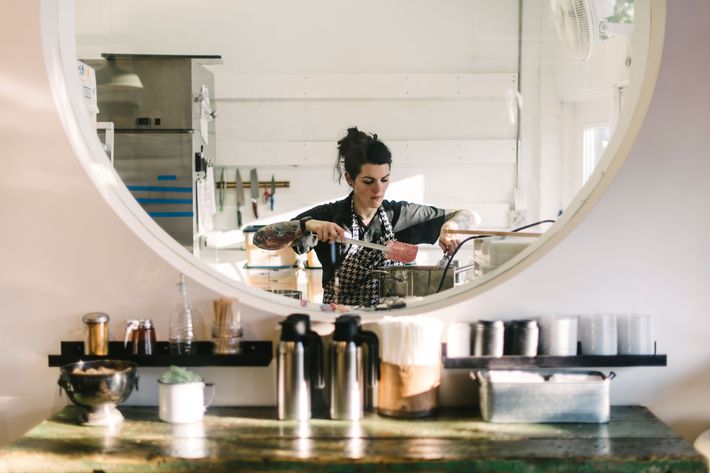 Shanahan wanted to create some kind of food-centric community hangout, and decided on doughnuts, which he sells for $2.75, because "nothing pairs better with coffee." (He's one of the few East Coast shops to brew San Francisco–based Four Barrel.) He also knew that he had to be strategic to make a small business work in a beach town: Doughnuts are easily transportable to the beach, and, unlike ice cream, are just as appealing in the quieter, colder months. "I'm a year-round Hamptons resident, and I hate when places close after the summer," he says. "Those are actually the places that don't survive."
Less than a month after opening, it looks like Grindstone is thriving — to the point where the freshly fried doughnuts often sell out by 3 p.m. The most popular is the Nutella-s'more, but the everything-bagel flavor — of which there are admittedly other examples — certainly turns heads. "The doughnut by itself has almost no sugar in it; all the sugar comes from the toppings," Shanahan says. "With cream-cheese spread and the spices, it literally tastes just like a super-light bagel."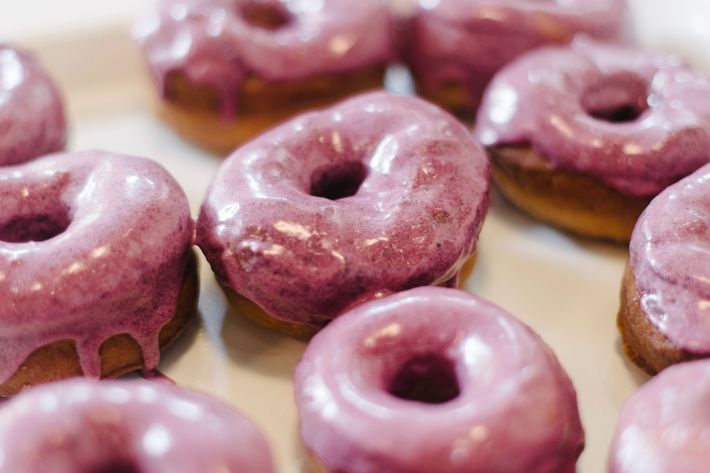 Shanahan also takes cues from another famous Michael in the food world: his stepfather Michael Symon, the James Beard Award–winning chef and host of The Chew. Symon is often dashing around the shop in an apron, chatting up customers and helping fry.
"I see it like learning the family trade," Shanahan says. "I watched him and my mom build their first restaurant — the first Lola — when I was 8. He made sure that he let me do this myself, but whenever I ask him a question, he gives me solid answers. It's so cool to finally be able to work as hard as I've seen him work. And for him to say that he's proud of me is amazing, because he's the most hardworking person I've ever known in my life."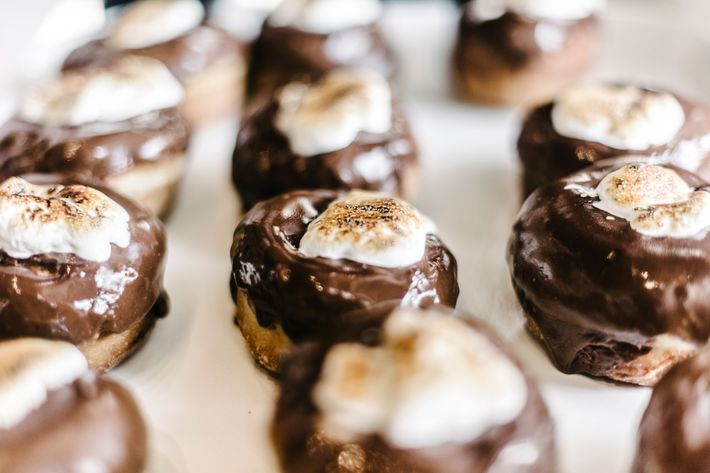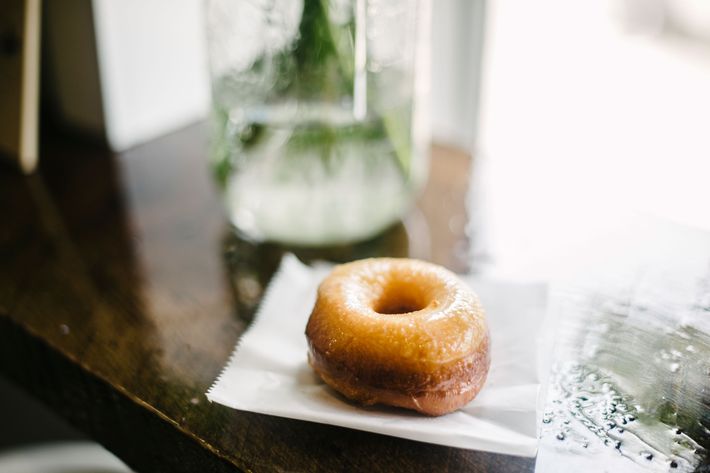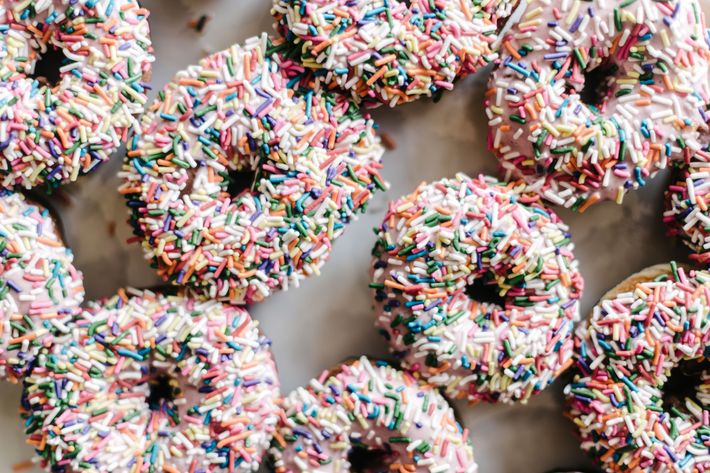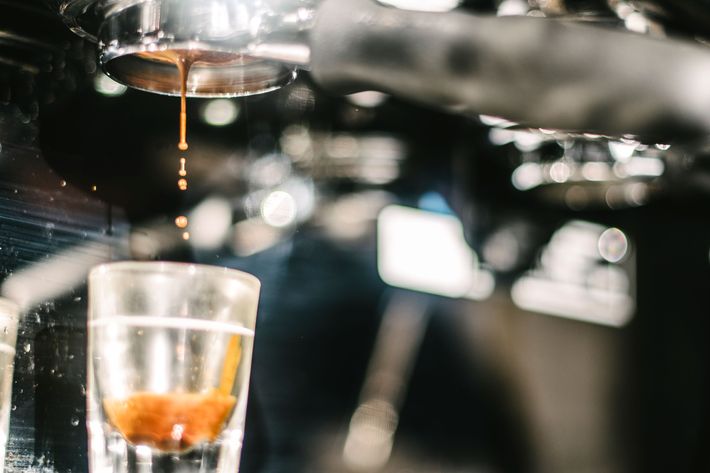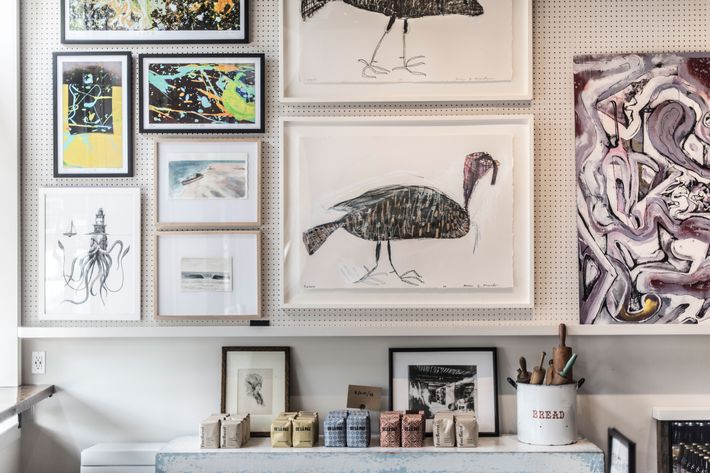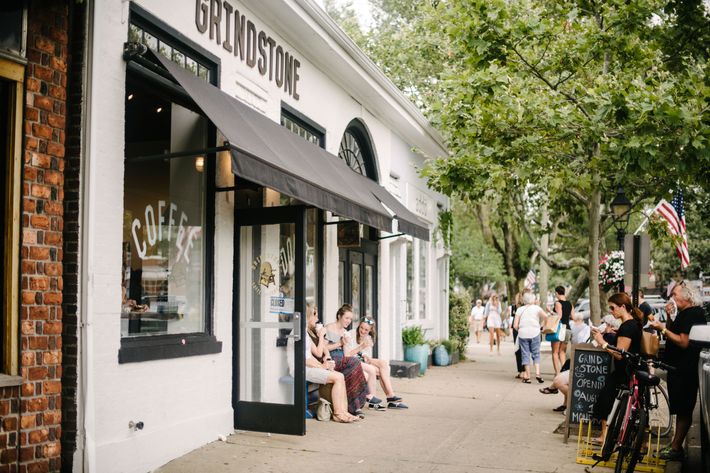 Grindstone, 7A Main St., Sag Harbor; no phone