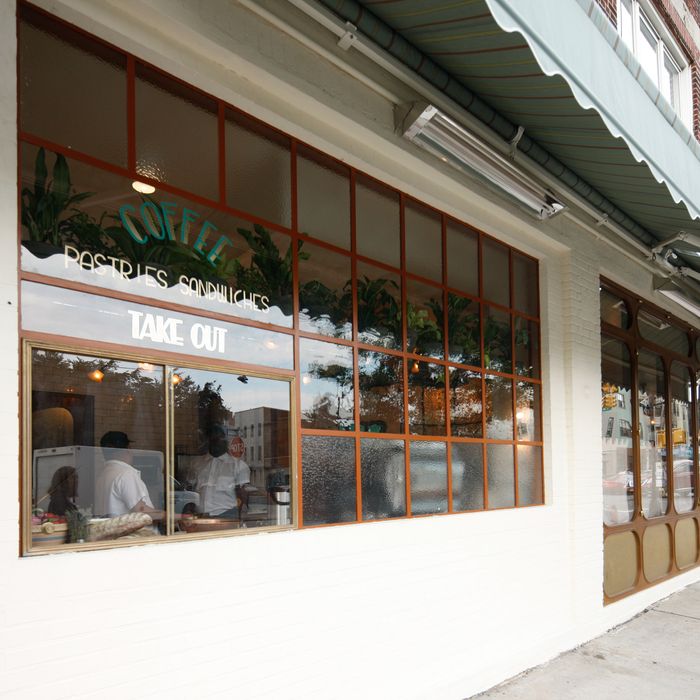 Sauvage, to go.
Photo: Melissa Hom
Good news: To eat at some of the most popular restaurants in New York right now, you don't have to reserve a table, or even physically sit down. Realizing that more and more people want their food to go — eaten at their desk, or at a nearby park, or while on their couch binge-watching Stranger Things — chefs are operating takeaway windows and cafés from inside their serious restaurants. Aside from being fast and convenient, these spots are also a great way to taste an acclaimed chef's food at a much lower cost. Here are five new and notable takeout spots that have become destinations in their own right:
Lilia
Ever since Missy Robbins's Williamsburg restaurant received a three-star review from the New York Times, it's been difficult to snag a reservation here. No sweat: The adjoining café opens at 7 a.m. daily, serving coffee all day and night, and Italian pastries — like foccacia with zucchini and Pecorino, espresso-cream-filled bamboloni, and rosemary shortbread — until 4 p.m. Starting at noon, you can also order the excellent housemade soft-serve, and Robbins just started making sandwiches on weekends.
Seamore's
Proof that the poke trend has gone big-time in the city: Michael Chernow's Mulberry Street restaurant will unveil a takeout window next week, on August 15, serving the raw-seafood dish as well as vegan soft-serve. The entrée-size poke dish is packed with tuna, ponzu, peanuts, avocado, and brown rice and costs $16. The ice-cream flavor, meanwhile, is a refreshing coconut-lemongrass, with shredded coconut on top.
Oiji
The honey-butter chips at this Korean restaurant in the East Village have a cult following, and now you don't even have to sit down at the restaurant to enjoy them. On weekends, Oiji is selling the chips — for $7, with vanilla ice cream — from the window of the open-fronted restaurant. Stop by between 12 to 5 p.m. on Saturday, or 12 to 4 p.m. on Sunday, through the rest of the summer.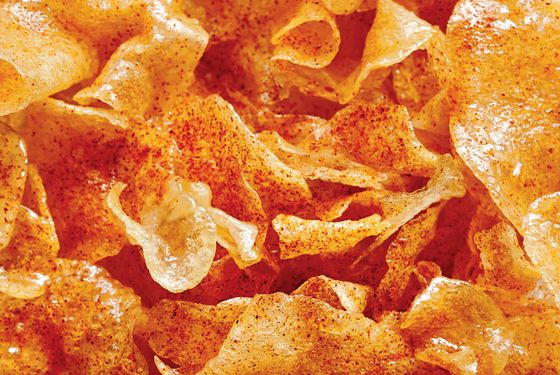 Bica
Off the side of Lupulo, George Mendes's acclaimed Portuguese restaurant, there's a daytime walk-up window, with bonus dine-in counter serving. For breakfast, from 7 to 11 a.m., you'll find hearty made-to-order dishes like linguiça (homemade sausage and egg with piri-piri sauce on a roll), presunto (ham, São Jorge cheese, and local butter on pressed toast), and an egg-custard tart with Tristar strawberries. Lunch options — served from 11:30 a.m. to 2:30 p.m. — include a miniature wood-fired burger, tomato gazpacho, and a spicy piri-piri chicken-thigh sandwich.
Sauvage
This spring, the team behind cocktail den Maison Premiere opened a full-blown restaurant in Greenpoint, complete with a takeout window. Pastries, salads, and sandwiches are served from 8 a.m. through midnight — a mix of crême-fraiche-citrus coffee cake, kale-buttermilk biscuits, and a pork-belly sandwich with grilled broccoli rabe. Even better: The restaurant neighbors McCarren Park, so you can grab something for a picnic.