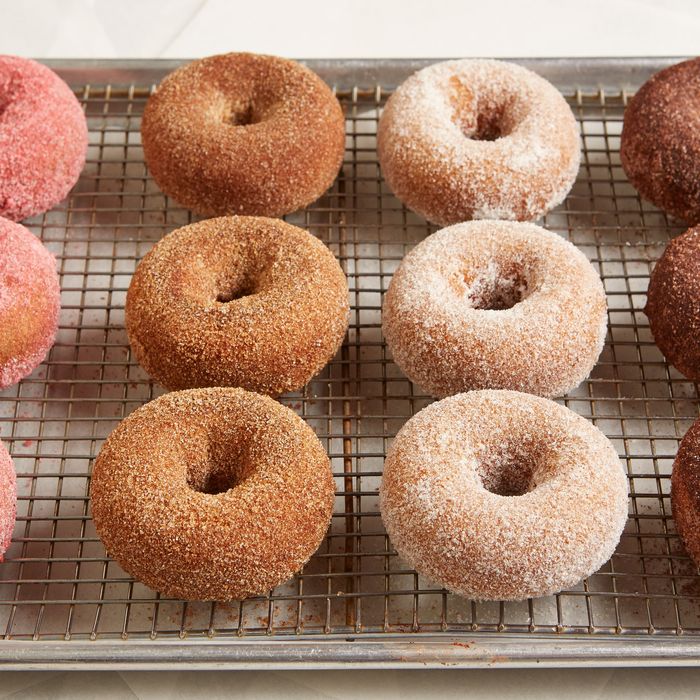 Hot and fresh!
Photo: Michael Persico
Since Philadelphia-based Michael Solomonov opened his hummus concept, Dizengoff, in Chelsea Market earlier this year, it's not crazy to hope that New York will one day get an outpost of Solomonov's Federal Donuts, too. But for now, New Yorkers will have to settle for a pop-up affair: On September 9, at Chefs Club NY in Noho, Solomonov and his team will sell doughnuts from 7 to 11 a.m., and fried-chicken sandwiches between 11 a.m. and 2 p.m.
The doughnuts will be offered two ways: $2 "hot fresh," which will be made-to-order and rolled in cinnamon-brown-sugar, strawberry-lavender, or "apollonia" (orange blossom, cocoa, clove). The $3 "fancy" glazed doughnuts will come in three flavors — chocolate-eclair, blueberry-pancake, and marshmallow-marshmallow. (What justifies the repetition of the word marshmallow? One can only dream.)
The $8 sandwich, meanwhile, consists of twice-fried chicken breast, buttermilk-ranch seasoning, American cheese, dill pickles, "spicy rooster sauce," and a Martin's potato roll. Grub suggests arriving at 11 a.m. on the nose, so you can try both.