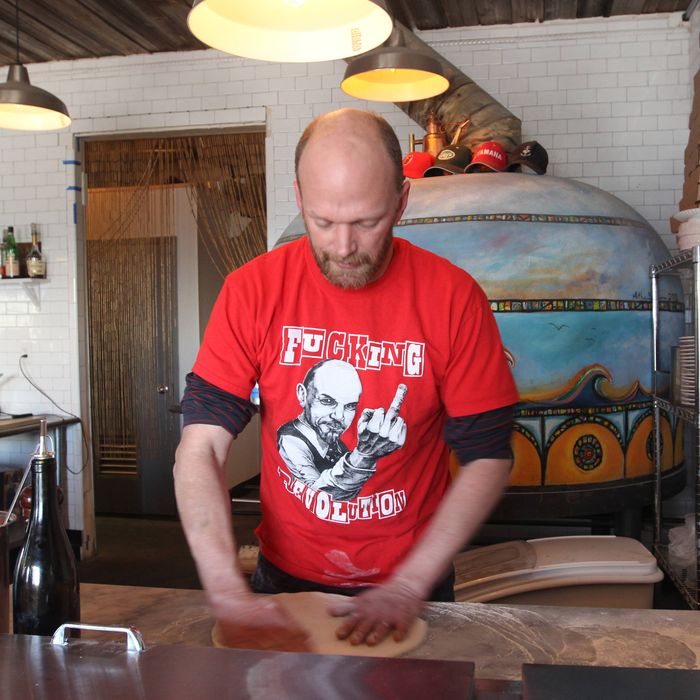 Whit's End's owner was arrested for allegedly growing cannabis.
Photo: Melissa Hom
Rockaway Beach pizza man Whitney Aycock is known for his excellent pizza and fiery temperament, and now cops allege he's been growing pot in his restaurant Whit's End. A pair of cops say they spotted a suspicious plant in the rear of the restaurant and confronted the chef, who told them it was lemon verbena — "those are herbs," he said, which maybe means he has been experimenting with happy pizza — and then catnip.
The cops, though, disagreed with Aycock's botanical classification owing to the plant's strong smell and ridged leaves. Maybe unsurprising for a man dubbed "the Pizza Nazi," Aycock is said to have screamed, writhed, and cursed as he was taken out of the restaurant in front of customers, who also cursed at the cops. Aycock was subsequently charged with disorderly conduct, obstructing governmental administration, and growing unlicensed cannabis.