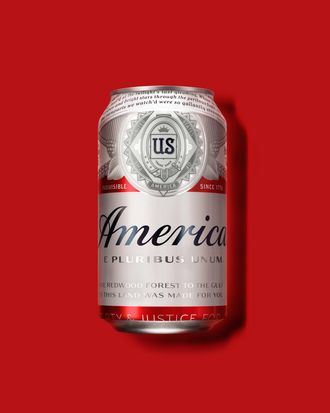 That's not very American, "America."
The imminent mega-merger between Anheuser-Busch InBev and SABMiller, the planet's No. 1 and 2 breweries, is going to result in a slew of layoffs. AB InBev, as it's awkwardly named, quietly dropped the bomb today in some transaction documents related to the merger. According to the filing, 3 percent of the combined entity's workforce could get axed, although these reductions, it explains, will be "implemented gradually, in phases, over a three-year period." All told, they'll probably affect around 5,500 workers, a source tells The Wall Street Journal.
"Sales" and "front-office supply staff" are safe, as are employees in South Africa for five years (a regulatory-approval quirk). Also, AB InBev's Belgian headquarters will remain the new company's base, so jobs there are probably safe, too. But the filing offers little peace of mind to the rest of the two companies' 220,000 workers, especially now that the team at SABMiller's corporate offices in England suddenly looks vulnerable. The company promised in the document to "mitigate the impact of this by making alternative roles available in integration and business continuity teams," but that sounds like it may involve Office Space–like relocation to the basement.
Either way, the impending cuts are another great argument for buying from independent breweries, which created 120,000 new jobs last year alone.