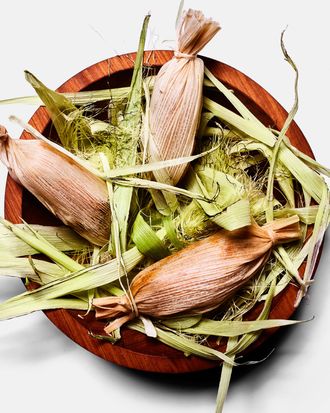 Sticky-rice tamales with lamb.
Photo: Bobby Doherty/New York Magazine
"I think there are a lot of people who have no idea what Empellón is," says Alex Stupak, the modernist pastry whiz turned chef-owner of three Mexican-inspired downtown restaurants (Empellón Taqueria, Empellón Cocina, and Empellón al Pastor). Who are these people? Midtowners, for one, Stupak suspects. Which is why he's chosen that vast tundra of business lunchers and perambulating tourists, instead of, say, Bushwick, as the location of his next, and grandest, restaurant.
With two floors and 150 seats, Stupak's midtown foray — called Empellón, period — will function as the brand flagship, a test run of sorts for expansion beyond New York. And except for guacamole and salsa ("which keep the lights on," says Stupak), almost every dish on the menu is new. So are midtown-specific offerings like a 45-minute prix fixe lunch option, a tequila trolley, breakfast (Counter Culture coffee, spinach-and-egg breakfast tacos), and plenty of salad. But Stupak is weaving some exoticism in among the crowd-pleasers. And so while there are tacos and starters on which budget gourmets can build a meal, there are also romaine leaves with salsa-verde mousseline, high-grade Japanese-wagyu fajitas with black-pepper mole, and an entire menu category devoted to heirloom beans.
And then there are the crab nachos with "queso" — fried-to-order tortilla chips topped with two types of crab and a purée of sea urchin that looks, says Stupak, remarkably like the Tex-Mex-style cheese dip. At $30, it's probably the most expensive plate of nachos you'll ever see. "I want it to be elegant, but something you still want to dig into with your hands," says Stupak. "That's the kind of sweet spot I'm hoping to hit in midtown."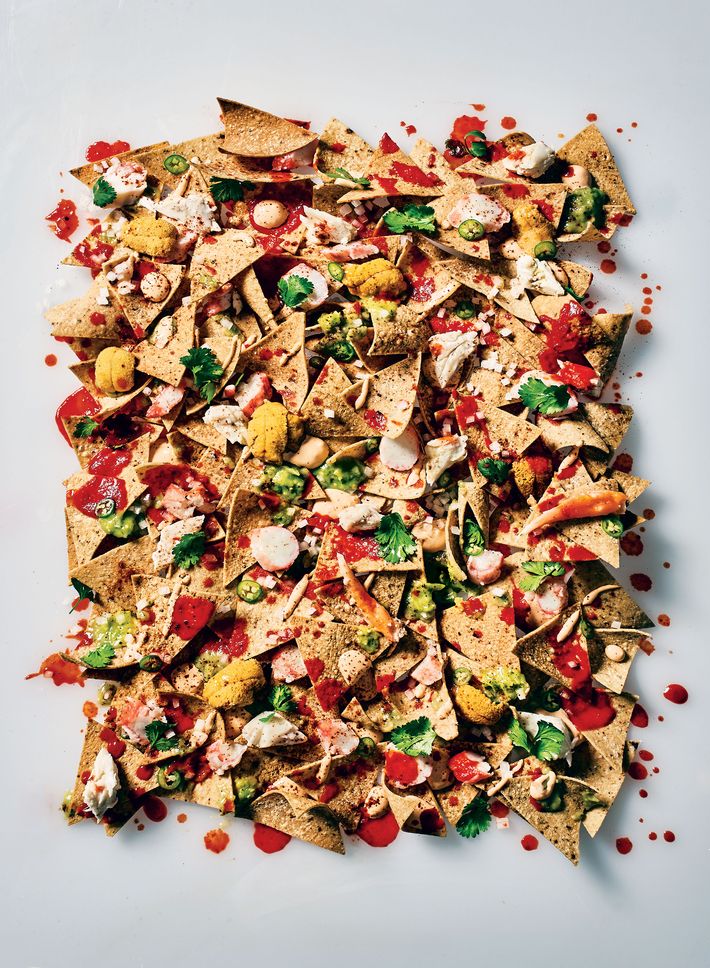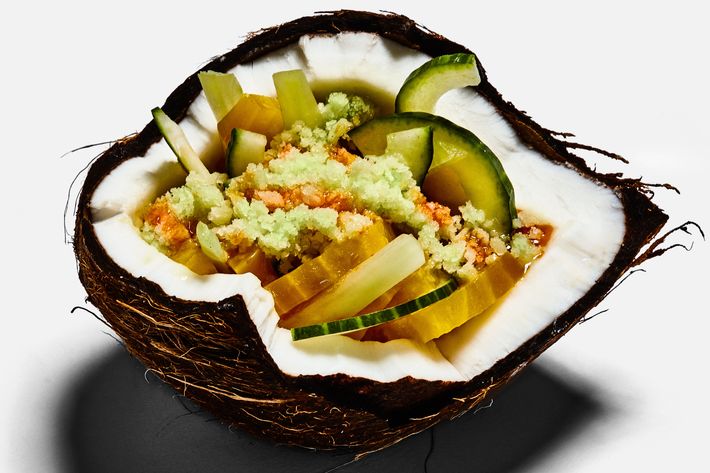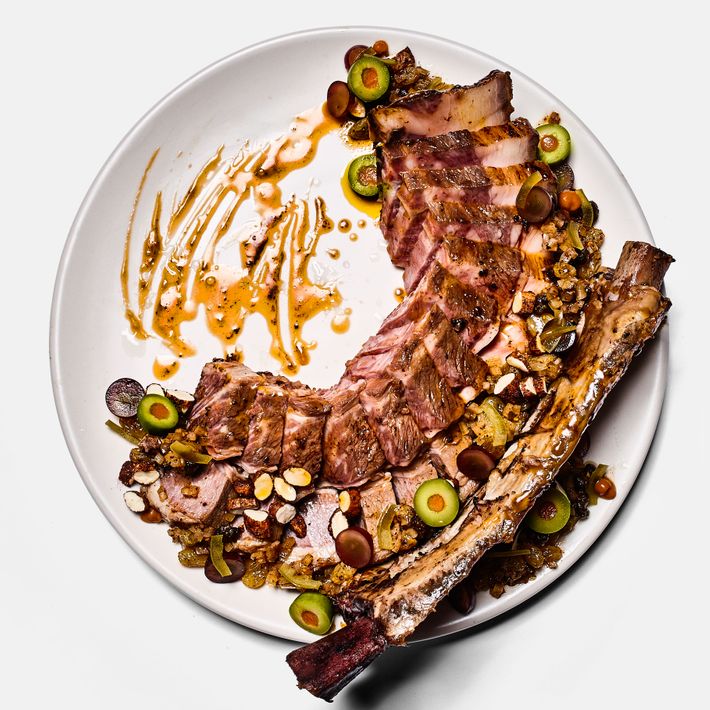 510 Madison Ave., at 53rd St.; 212-367-0999; Nov.
*This article appears in the August 22, 2016 issue of New York Magazine.