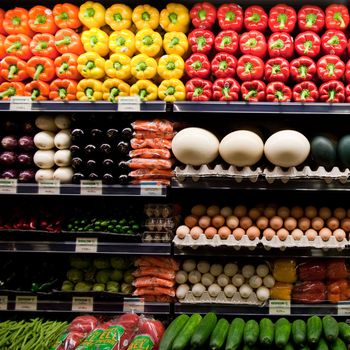 You're sure nobody else on Earth has more nutritious peppers?
Photo: Brooks Kraft/Corbis via Getty Images
Surprising nobody except maybe Whole Foods' executives, the U.S. government is not onboard with company's attempt to rebrand itself the "World's Healthiest Grocery Store." An application to trademark that rather generous self-description was summarily rejected by the U.S. Patent and Trademark Office on the grounds that the phrase is basically nonsense. Whole Foods has six months to refile a different version, but this isn't the only bummer for the grocery chain.

Company stocks fell 5 percent this week, too — not on news of the government's snub (investors probably saw that one coming), but after the company announced a 2.6 percent drop in last quarter's sales. But there are plenty of plans afoot — including potential entry into the meal-kit-delivery arena — so there's no danger of Whole Foods' seeming ubiquity ending anytime soon.