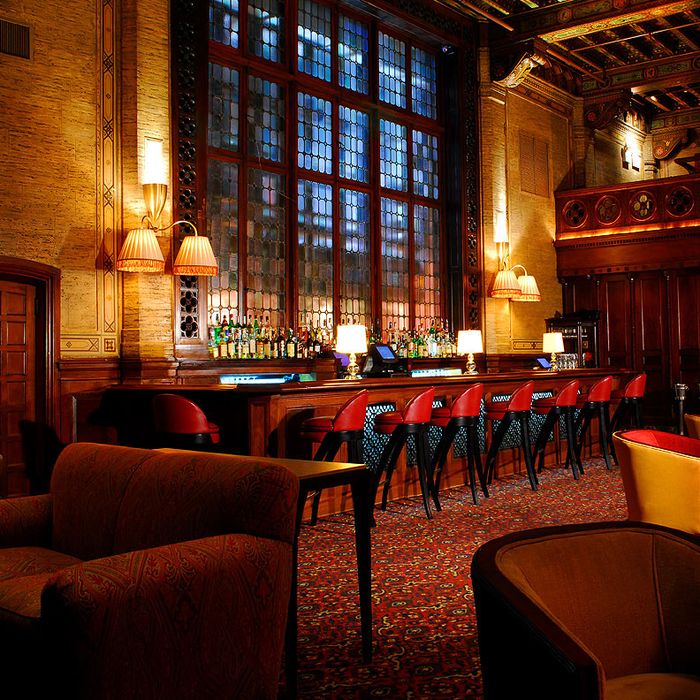 Photo: Courtesy of The Campbell Apartment
Campbell's moving out. Mark Grossich will close his classy train-station bar the Campbell Apartment at the end of the month, after losing his lease and a court battle with the MTA. In its pursuit of a Grand Central Terminal transformation, the transit agency has sought out higher-end businesses — see the Apple store and Noma co-founder Claus Meyer's recently opened tasting-menu restaurant and food hall. In December, Grossich, who took over the space 17 years ago, found out that his bar didn't make the cut.
Though Grossich had offered to increase his rent for Campbell, named for the financier who once used the space as his offices, from $350,000 a year to a cool $800,000, that wasn't nearly good enough. Nightlife man Scott Gerber made a bid for $1.1 million a year, and after the MTA rebuffed Grossich's offer to pay the highest bid plus 2.5 percent, Grossich decided to sue them for what he felt was an unfair bidding process. After months of duking it out in a Manhattan Supreme Court, a judge decided to not award Grossich a stay of eviction. The MTA has given him 30 days to get out, and Grossich bluntly told the New York Post, "It sucks."
In other ends, this is the end of having to wear suits in order to drink a martini in an long-gone moneyman's swanky hangout spot. Gerber operates pricey, trendier hotel bars like the Irvington and the controversially named Mr. Purple on the Lower East Side; he plans to renovate the landmarked space as much as he can: installing a new stone bar top, throwing out the club chairs, and so on. He's also taken a few pages out of the Aby Rosen playbook, telling the Post they'll welcome jeans, T-shirts, and sneakers. Out with the old (money), in with the new (money).
[NYP]