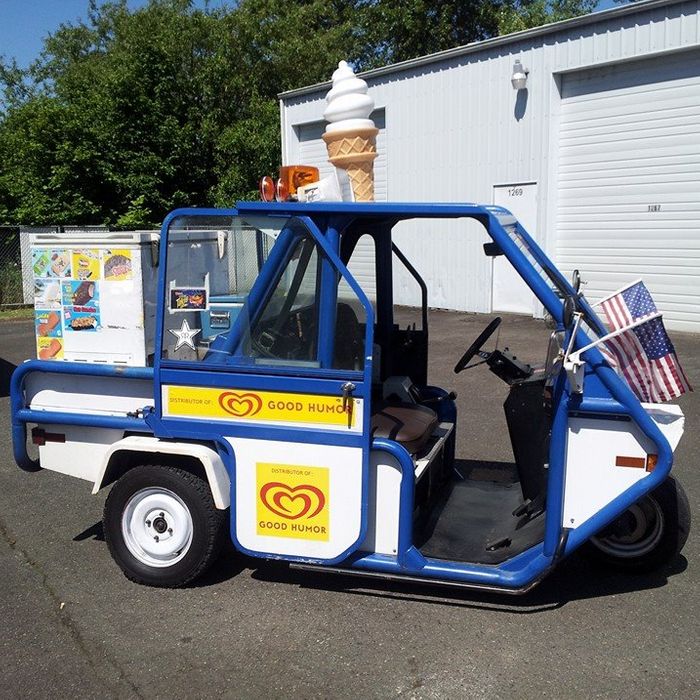 One of the tanks used during the fighting.
Photo: Keizer Ice Cream/Facebook
New Line has picked up the rights to "The Cold War," Epic's article about an out-of-control turf war between two ice-cream-truck vendors in Salem, Oregon. The story details a feud between Keizer Ice Cream owner Dennis Roeper and upstart entrepreneur Efrain Escobar, who lost sight of the meaning of frozen cow's milk and fought each other through tailgating, slashing prices, and even arson. Mad Chance's Andrew Lazar, who produced American Sniper, and Epic's Joshuah Bearman and Joshua Davis will produce the movie. Now, can HBO please make a mini-series about New York's totally insane ice-cream wars?