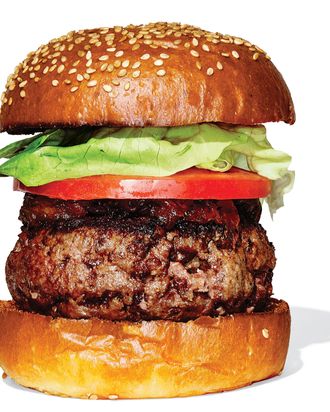 They're burger pros.
Photo: Bobby Doherty
More than three years have passed since Lee Hanson and Riad Nasr — the opening chefs at Balthazar, who also oversaw Minetta Tavern — parted ways with owner Keith McNally. (But hey, their working relationship lasted 16 years, so give them a break.) Finally, though, it sounds like their next project is imminent: an all-day (8 a.m. to 2 a.m.) restaurant at 241 West Broadway, in the old Cercle Rouge space, with Sean Cunningham, who owns Brass Monkey. More details will emerge on July 13, but for now one thing's (almost) certain: You can expect a great burger.