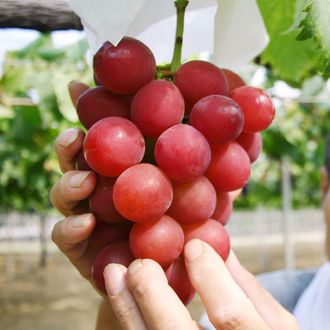 So worth it.
Photo: STR/AFP/Getty Images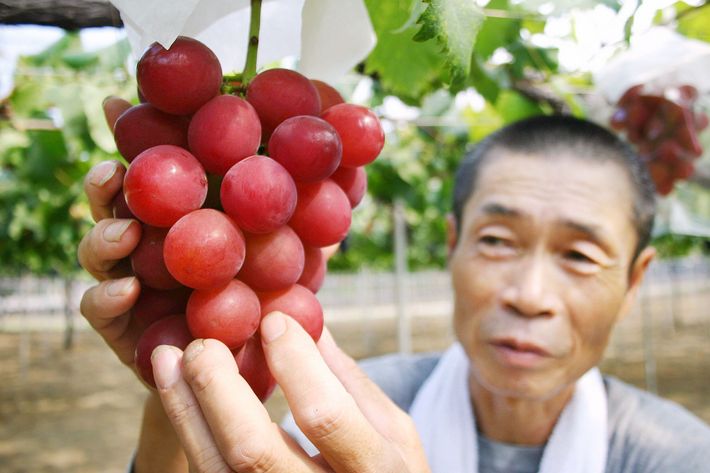 Ah, the time-honored Japanese tradition of spending ridiculous amounts of money on prestige fruit. Yesterday, a supermarket in western Japan made a record bid of 1.1 million yen — or almost $11,000 — on a literal bunch of some very, very special grapes. The grapes, which sold at about $350 a pop, are the first of this season's Ruby Romans, a bulbous varietal grown in the Ishikawa Prefecture that must weigh at least 20 grams and have a sugar content of at least 18 percent.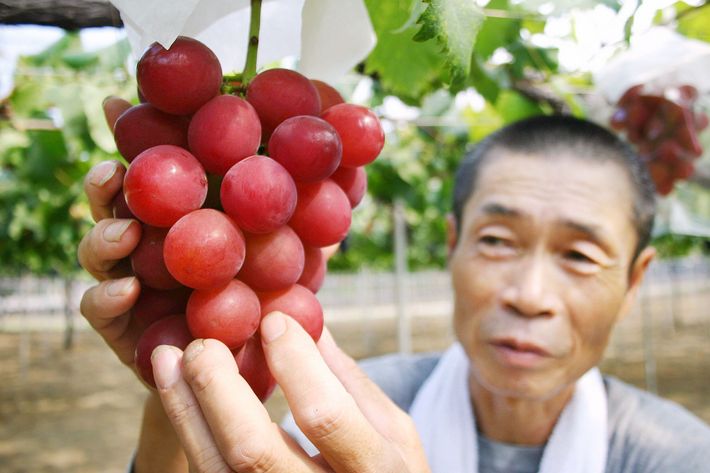 Don't think they stopped there, though. The grapes weren't the only major get for the market, which also set records with its 3 million yen, or $29,849, winning bid on two melons.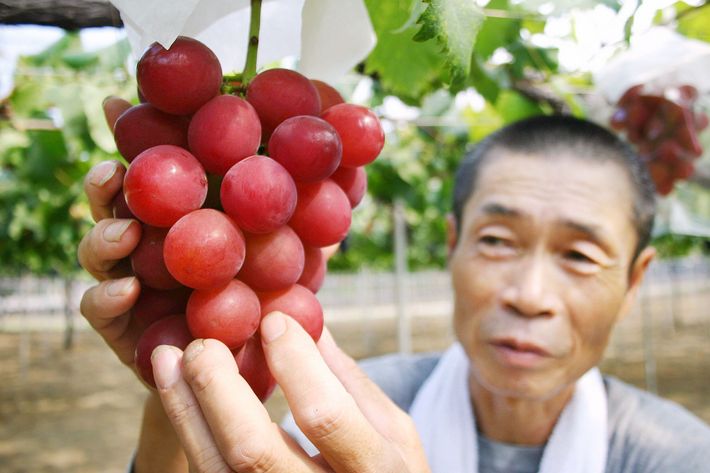 This is hardly an isolated instance of fruit obsession gone overboard. In Japan, seasonal varieties regularly draw major bids from shop owners, who use them to lure in customers, or buyers who seek them as edible trophies. Speaking of which, Grub Street has some really nice tomatoes grown on a friend's Brooklyn fire escape — an excellent microclimate — if anyone in Japan is in the market.