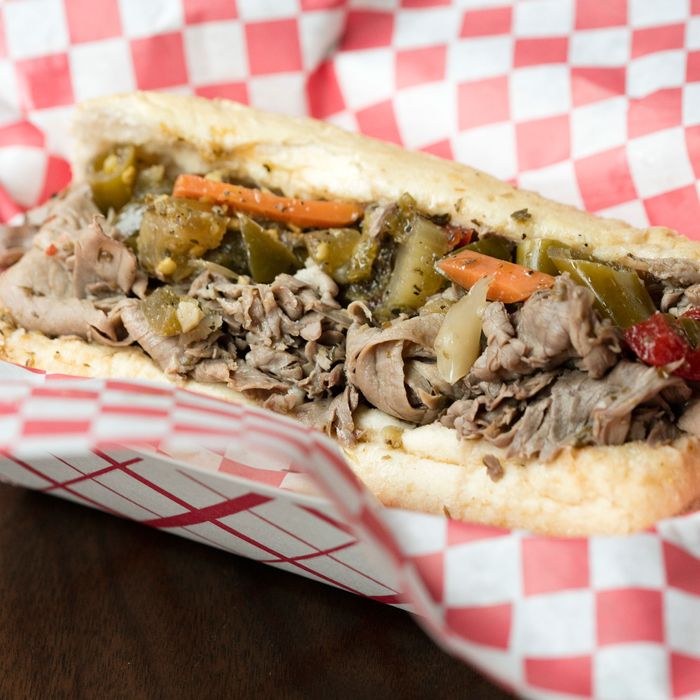 The Italian beef with house giardiniera at Hank's Juicy Beef.
Photo: Melissa Hom
Hear Chicagoans tell it, and their Italian beef is one of the country's great, if relatively unsung, sandwiches. Much to the chagrin of its devoted fans, it hasn't caught on outside the Windy City the same as other regional greats like, say, Maine-style lobster rolls, New Orleans po'boys, and New York's Italian combo. But that could finally change here in New York. The sandwich has recently found a home at Smorgasburg, where 2nd City Beef runs a stand, and at year-old Bushwick restaurant Pizza Party. Now it will also have a home in Manhattan with the arrival of Hank's Juicy Beef, a Tribeca sandwich shop located at 84 Chambers Street, slated to open this week.
The Italian beef's appeal is clear. It's made by slow-roasting simply seasoned beef, which is then sliced paper-thin. The meat gets dunked in the au jus (served "dry," where the juice is briefly allowed to drip off the meat, or "wet," which is just what it sounds like), and the sandwich is then finished with either sweet peppers or spicy giardiniera. "There's no other sandwich like it. The closest thing is the Philly cheesesteak, and that's not even really like it," says Hank's owner Henry "Hank" Tibensky.
Hank's previously popped up at festivals and markets like the Long Island City Flea, but he's now a first-time restaurateur who comes from a line of Italian-beef evangelists. His aunt's family operated a Chicago beef and pizza place in Chicago's West Side for 35 years, and he brought in his great-aunt and her sister to help him with the menu. Bread will be imported from his family friend's bakery in Chicago, and the Italian beef will be offered wet, dry, hot, mild, sweet, and straight-up plain. The short-but-sweet menu will also include an eggplant Parm — "it's just as good as the juicy beef" — topped with house giardiniera, which Tibensky hopes to eventually jar; an Italian sausage; and, down the line, a Chicago-style hot dog. There will also be beer and wine, including a special Hank's Juicy Brew from Bronx Brewery, for sipping.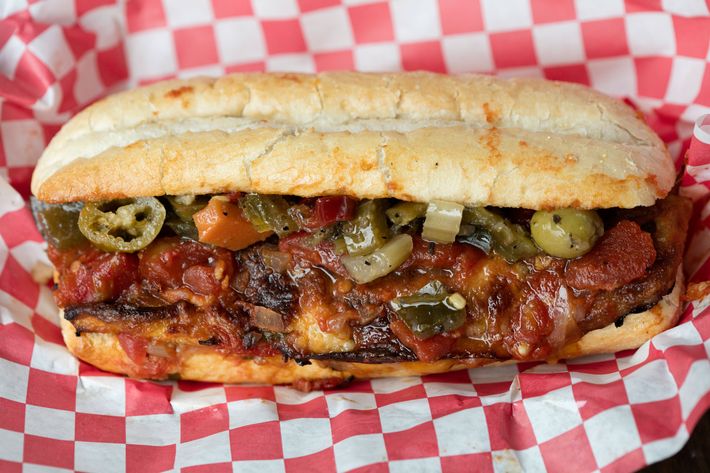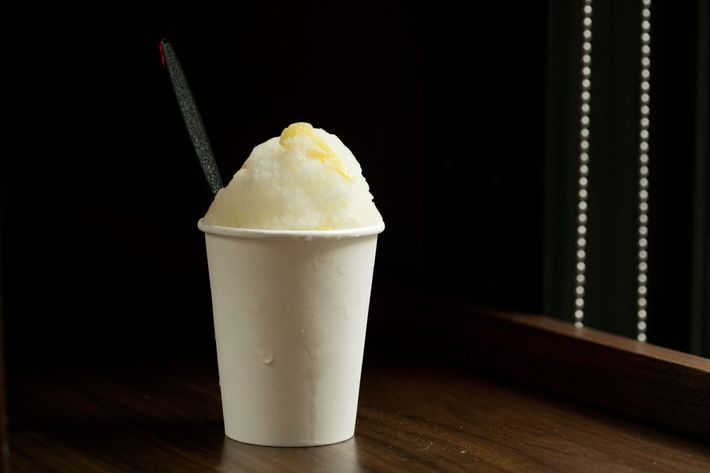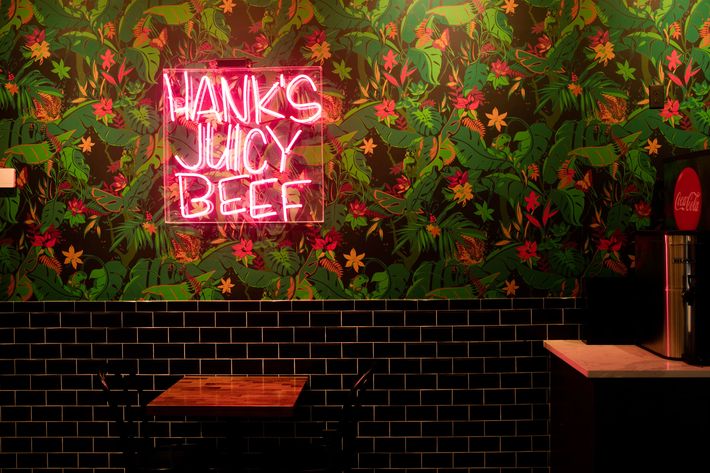 Hank's Juicy Beef, 84 Chambers St., nr. Broadway; 646-681-2641