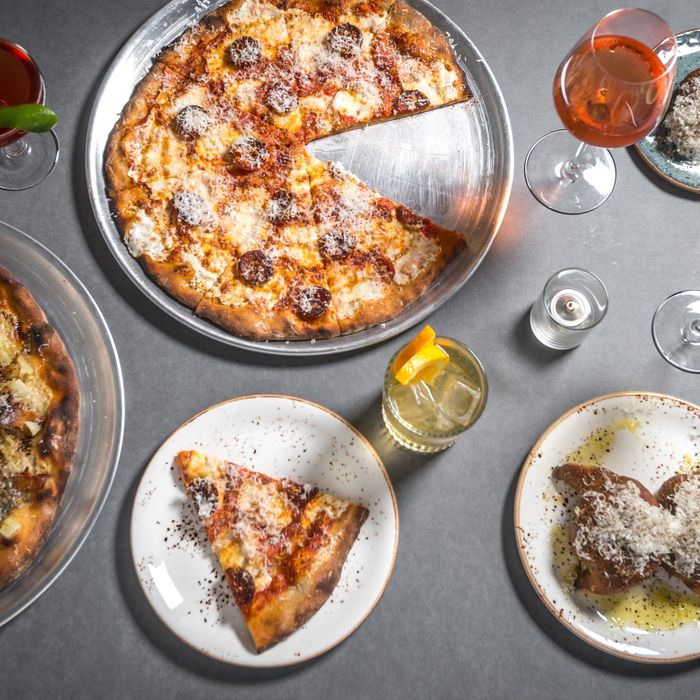 A new spot for pizza parties.
Photo: Paul Wagtouicz
Jake Novick-Finder is only 26, but his business in the kitchen has already helped him build up an impressive résumé. As a kid, he apprenticed at the influential Chanterelle and then for Parisian chocolatier Jean-Charles Rochoux before he opted out of the typical lemonade stand and started his own chocolate outfit. Later, he worked at Union Square Café and Gramercy Tavern alongside ice-cream man Nicholas Morgenstern, and as the executive pastry chef of Boston's acclaimed, but now shuttered, Ribelle. Raised in Park Slope and then the Hudson Valley, he's returned to his hometown with his first restaurant, Gristmill, which will open tonight at 289 Fifth Avenue.
While the chef-owner originally wanted to open an ice-cream shop, his ambitions turned toward a neighborhood restaurant centered on a trendy wood-fired oven. There's no countertop grain mill in the restaurant itself, but the various dishes are made with 11 different wheat and corn flours, and Novick-Finder says all of the grain will be milled to order within a month. Putting his experience in pastry and passion for gluten to work, Novick-Finder will use those flours to make dishes like pizzas topped with fennel and dandelion greens, garganelle pasta with curds and whey, or lump crab with cornbread that has polenta folded into it. Preparations will change frequently, but the cooking here, he says, is guided by one principle: "The idea is not to look at it like, 'What do we want?' but, 'What's delicious that's out there?'"
The opening menu is vegetable-heavy — Novick-Finder's parents, who live in Rhinebeck and supply some of the produce, are vegetarians — and, besides the pepperoni pizza, the only meaty dish is a "raw beef" with bagna cauda and mustard. But the spot's also embracing a funner side of cooking, offering nostalgic dishes like pie à la mode, garlic knots, and milkshakes.
Along with the food, there will be six beers and two ciders on tap, a handful of wines all under $60, and cocktails including an en vogue Contratto spritz (Contratto Americano or Contratto Bitter, cava, and sparkling water). Along with the 46-seat dining room, which includes a four-seat chef's table and ten-seat bar, there will be an enclosed backyard with another 20 seats for sipping on whiskey Martinezes (bourbon, black cardamom sweet vermouth, maraschino liqueur, and Angostura bitters) and eating ice-cream sundaes.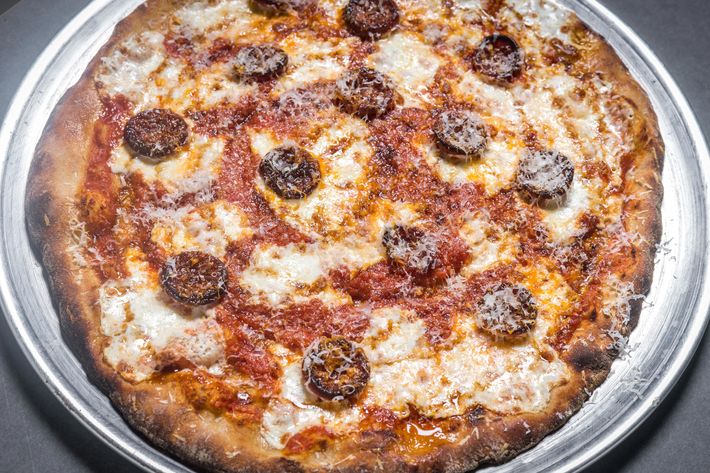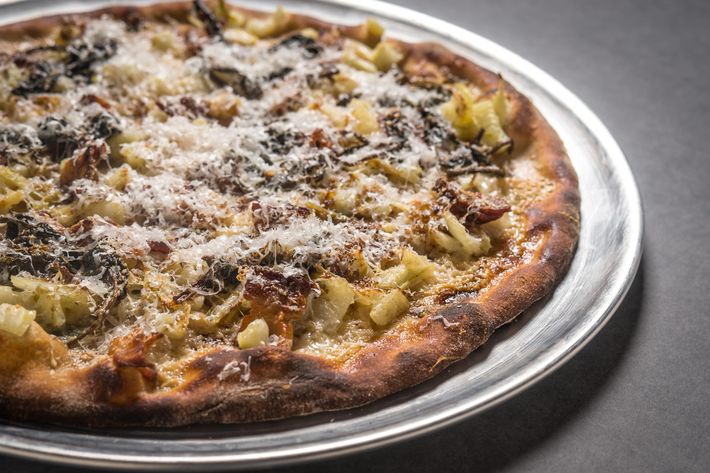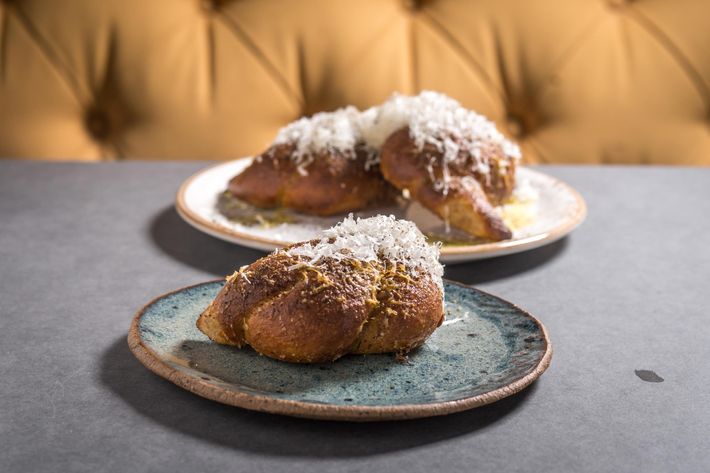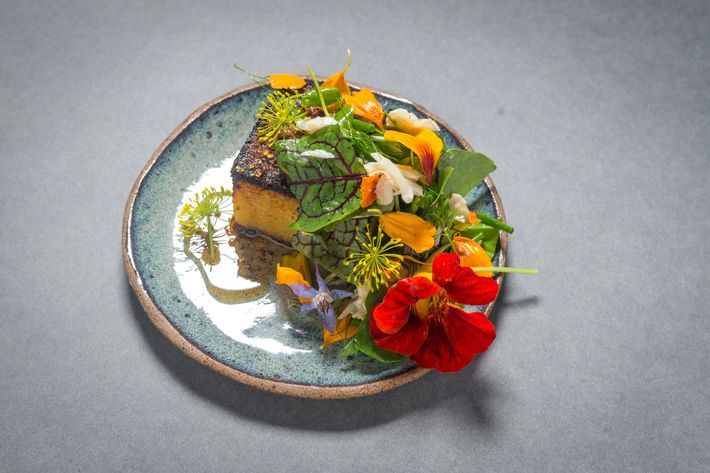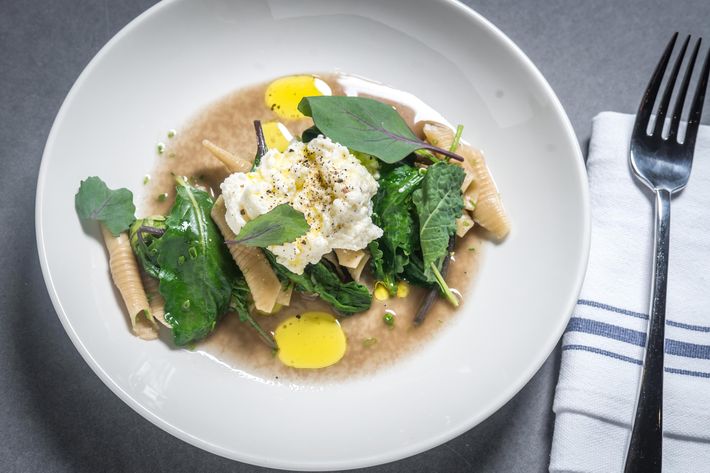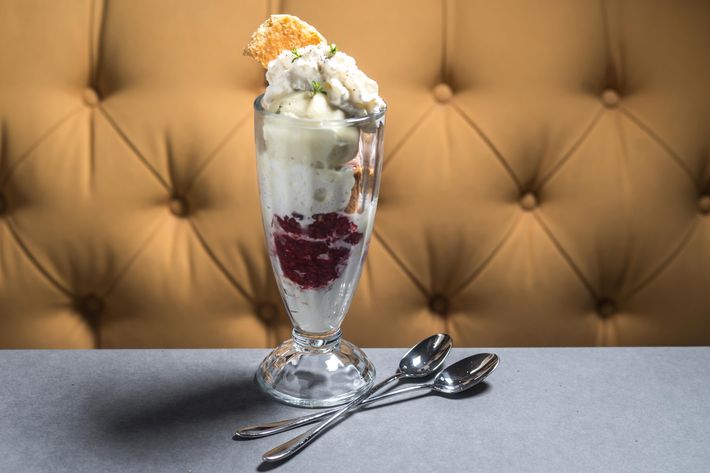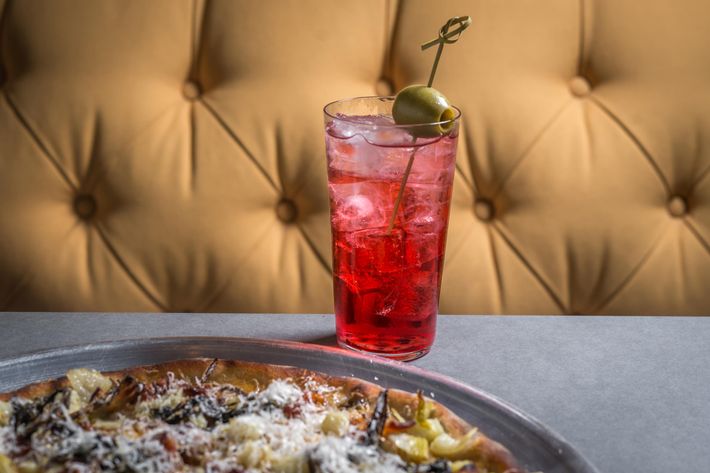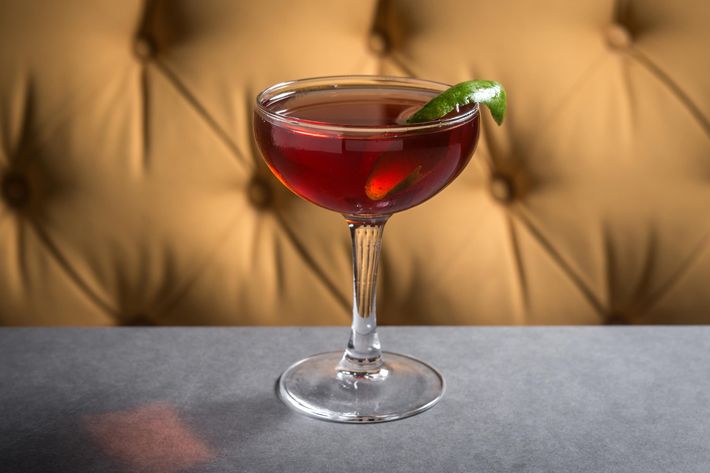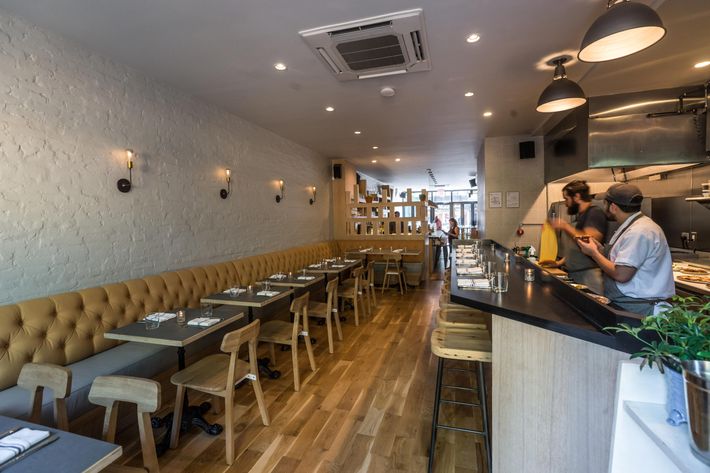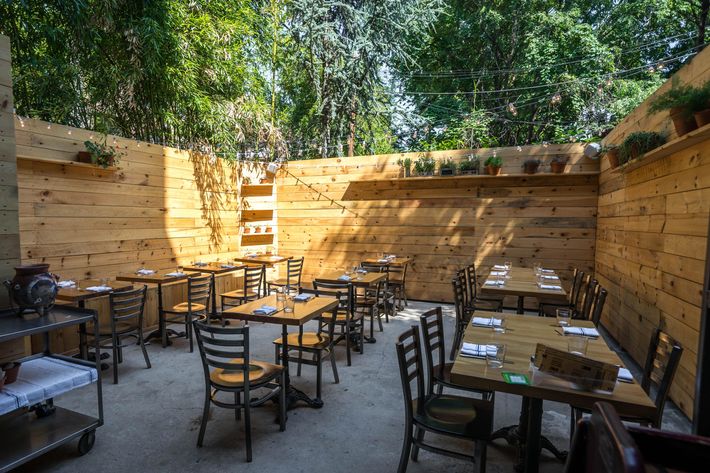 Menu [PDF]
Gristmill, 289 5th Ave., nr. 1st St.; 718-499-2424