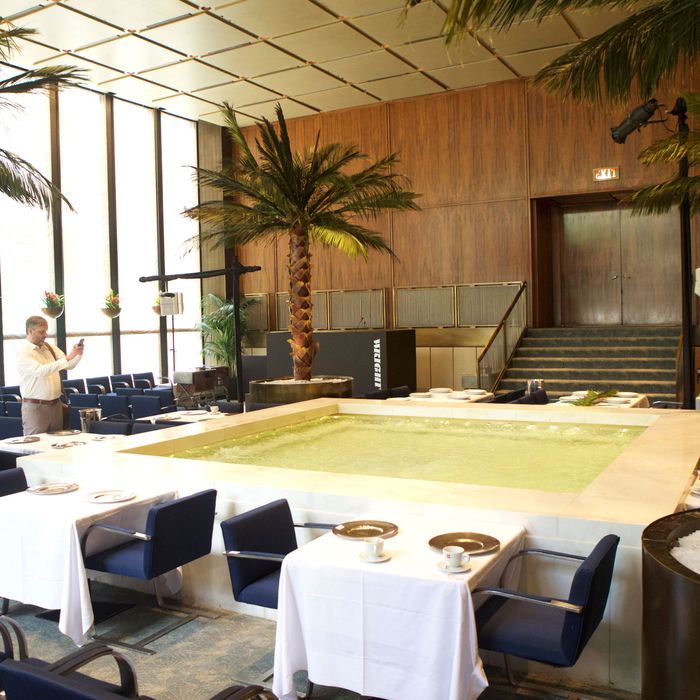 The pool room.
Photo: Clay Williams
Midtown's iconic Four Seasons Restaurant is now closed. The auction is over. The pool room is empty. The pool itself has hopefully been sanitized. And the new operators — as you no doubt know, the people behind restaurants like Carbone and Santina — are probably already in there figuring out the best way to replace the carpeting. It's the end of an era, maybe, but which era exactly? And who is actually sad that this place has closed for good? Most important: Where will the restaurant's monied clientele go now that the power-lunch spot is kaput? Does it even matter?
These are the questions facing Adam Platt and Alan Sytsma in the most recent episode of the Grub Street Podcast, which, should you be in the mood, you can listen to via iTunes, or stream below right now.