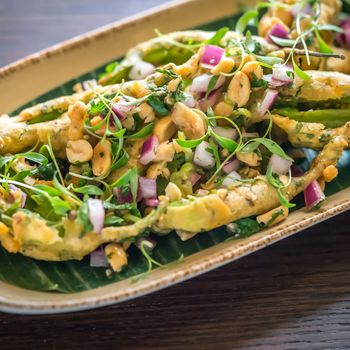 Shishito pakoras with peanuts and cilantro.
Photo: Noah Fecks
Much has happened in chef Floyd Cardoz's life since he opened the pioneering Indian-inspired Tabla with Danny Meyer's Union Square Hospitality Group in 1998: He went on to lead the kitchens of North End Grill and White Street, won a season of Top Chef Masters, wrote two cookbooks, developed a line of heat-and-eat meals for FreshDirect, and returned to his native Mumbai to launch the Bombay Canteen. But according to Cardoz, over that same time span, very little has changed in the realm of Indian food in America, where restaurateurs eschew both the vast diversity of the subcontinent's regional cuisines and the modern emphasis on making menus out of local and seasonal ingredients. It's a rut he likens to "where Italian food was before Mario Batali did Babbo."
Cardoz hopes to change the status quo with his new Soho restaurant, Paowalla, slated to open this Wednesday. But Paowalla, whose name refers to a person who works with or delivers bread, doesn't represent a complete break with the past. Diners will be reunited with Tabla signatures like rice-flaked halibut in watermelon curry, tamarind margaritas, and bacon naan. And yet, despite the temptation to view the restaurant as Tabla 2.0, Cardoz considers it more of a contemporary update, with a focus on shareable small plates, minus Tabla's tasting menus and tablecloths. Most of all, Paowalla is a reflection of who Cardoz is today — a New Jersey–based chef and avid home gardener who's spent the last several years traveling extensively throughout India.
His opening menu offers Indian-spiced heirloom tomatoes, pakoras made with shishitos rather than fiery Indian peppers, and chicken-liver masala served with toasted pao, the soft rolls introduced by the Portuguese to Goa, the Indian state where Cardoz can trace his ancestry. A few dishes take inspiration from family recipes, like pork ribs vindaloo and Goan-chorizo-and-bacon biryani. Other influences come from further afield: the Tibetan steamed bread called tingmo; from Kerala, banana-leaf-wrapped skate; roast goat from Hyderabad. And from his own Bombay Canteen, Cardoz has swiped the gulab nut, a Frankenpastry that melds baba au rhum dough with the fried-and-syrup-soaked technique of gulab jamun in the Instagram-friendly shape of a doughnut. In deference to his new Soho neighbor, Cardoz calls it "an ode to Dominique Ansel."
Here, a look at the opening menu and some of the dishes.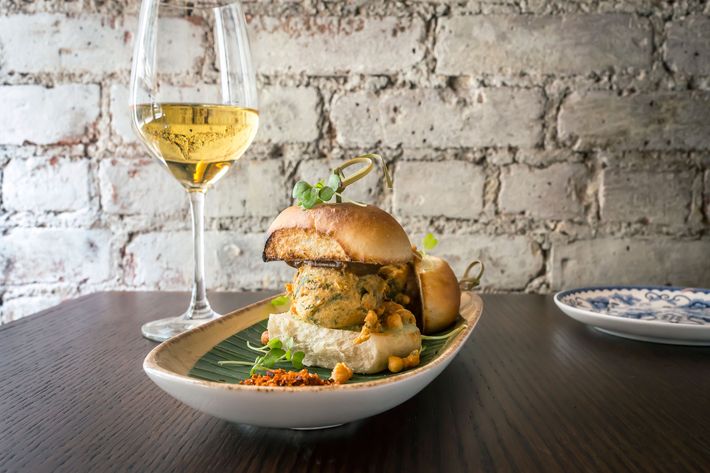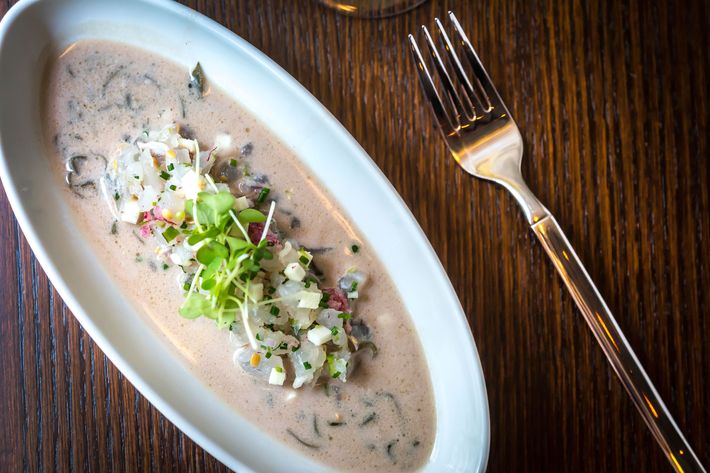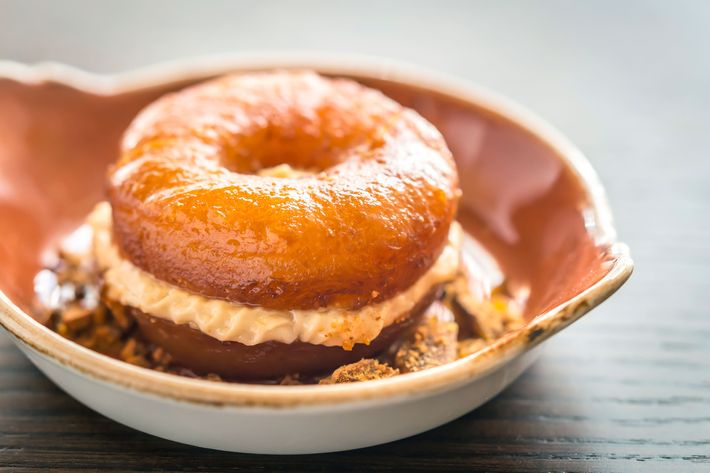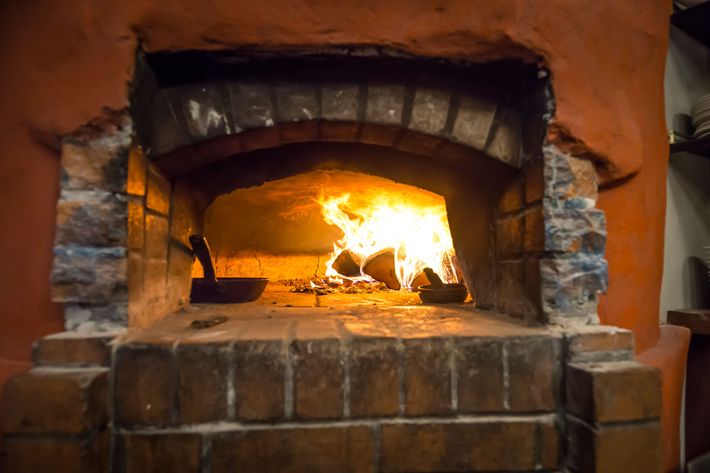 195 Spring St., at Sullivan St.; 212-235-1098