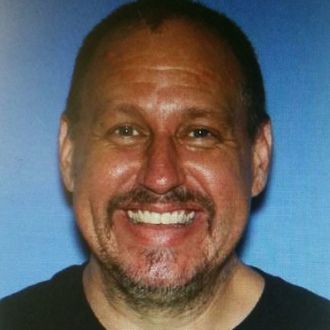 No more troubles from this guy.
Photo: Logan County Sheriff's Office
Everything goes down better with beer, including surrendering yourself to authorities after escaping from the county jail. The Logan County Sheriff's Office in Arkansas got a call Tuesday night from Mitch's Place, a happenin' bar in the area, informing them that Shaun Higham — a man who'd managed to give U.S. Marshals and multiple state agencies the slip since June 28 — had wandered in for a brewski. Higham told the owner to pass along a message that, with his thirst now satiated, he was more than happy to return to prison.

Sheriff Boyd Hicks tells the Democrat-Gazette that officers showed up and found their fugitive inside nonchalantly "drinking a beer" (maximizing those final sips of freedom, no doubt). According to Hicks, they apprehended Higham without incident, and in fact found him "very cooperative and apologetic." This may have had something to do with the fact that he was also "tired, hungry, and [eaten] up with insect bites." Police transported him back to the Logan County Detention Center, where he's now being held for the original aggravated-robbery charge, plus "numerous additional charges."