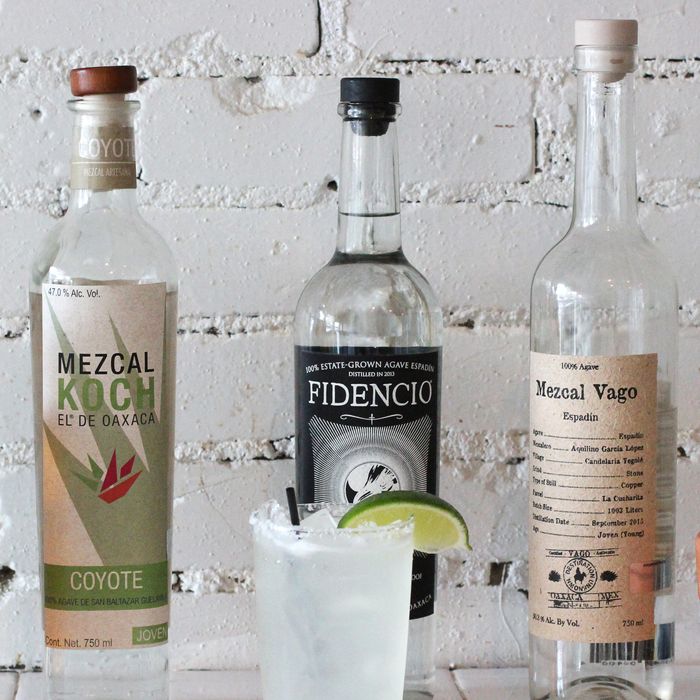 It's mezcal time.
Photo: Chris Crowley
Denisse Lina Chavez's rebirth of El Atoradero has settled comfortably into Prospect Heights since opening late last year, winning accolades for its "glorious" nachos, a local following, and critical praise. Now the team behind the restaurant will expand ever so slightly — right next door, in fact — to 706 Washington Avenue, with an as-yet-unnamed mezcal bar. Inspired by Mexico City's bars and, stylistically, its Art Deco architecture, partner Noah Arenstein says they're currently hunting for the right bartender — ideally someone with experience in Mexico — for the spot's fall opening.
The plan is to create the city's largest selection of mezcal, as well as work connections in states like Oaxaca to expand the offerings with raicilla and other agave spirits. There will be a focus on cocktails, and the plan is to use Chavez's agua frescas as bases for drinks, both frozen and otherwise.
Chef Chavez will also create a limited menu of bar snacks. Current possibilities include tacos de canasta, which are preformed and steamed in baskets, a cold chicken tinga salad, and tostadas with ceviche, as well as smaller bites like spiced chickpeas, peanuts, and fava beans. As for the bar itself, it's roughly the same size as the restaurant and will hold about 50 people, with 30 seats. Design elements will be similar to the restaurant (think agave on the wall instead of pineapples), and there's a backyard with room for 20 additional people. In the meantime, El Atoradero finally scored its own liquor license, and they'll test dishes and drinks in the restaurant's backyard through the summer.