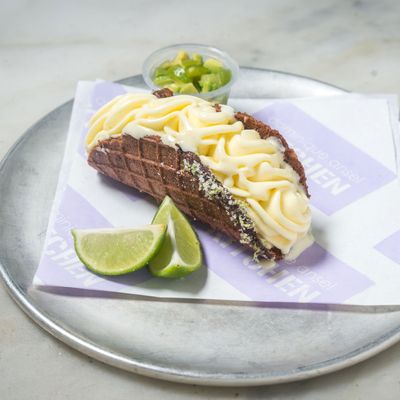 On sale Friday at noon.
Photo: Paul Wagtouicz
Not to be outdone by Daniel Boulud and Nicholas Morgenstern's hot-dog ice cream, Dominique Ansel and Empellón's Alex Stupak have collaborated on an ice-cream taco, with sweet-corn ice cream, a masa-waffle cone "taco shell," a swirl of roasted corn caramel, lime zest, sea salt, and smokey salsa verde on the side. (If you've ever had corn ice cream — like at Cones — you know it's a special flavor.)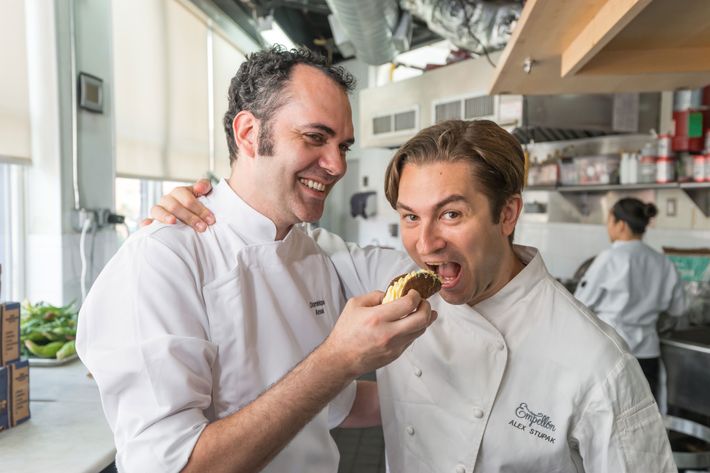 The $6 taco will be sold this weekend only, July 15 to 17, at Dominique Ansel Kitchen in the West Village, which is becoming an incubator of sorts for guest chefs: Wylie Dufresne worked with Ansel on a breakfast sandwich, and Deuki Hong made a Korean French dip. The restaurant will begin serving it at noon, and it'll be available until it sells out, along with housemade horchata. Sadly, there is no Choco Taco.