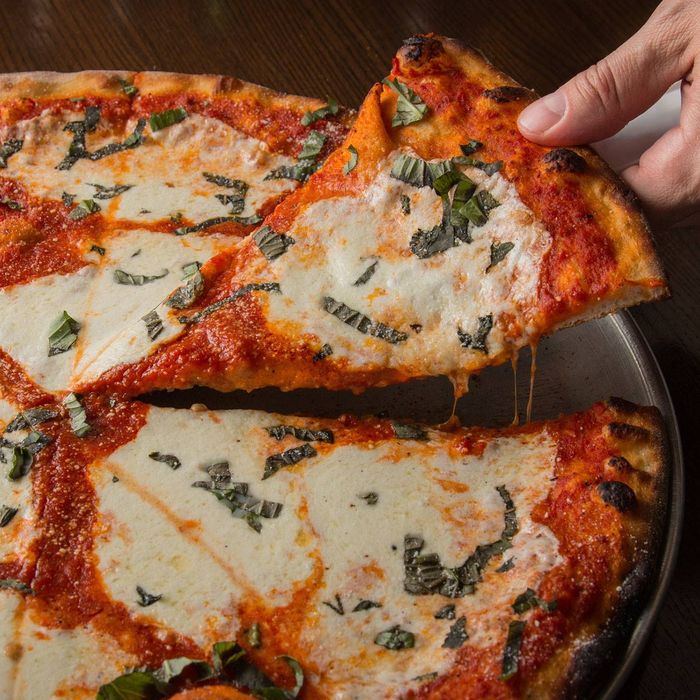 This is very good news.
Photo: Denino's NYC/Facebook
Denino's Pizzeria & Tavern is widely regarded as one of Staten Island's great pizzerias, and this week its thin-crust pizza will be available in Manhattan for the first time. Set to open on Wednesday, with grand-opening celebrations set to run through Saturday, the restaurant will be located at 93 Macdougal Street in the West Village. That's not too far, incidentally, from Rubirosa, the Manhattan favorite operated by members of Denino's rivals and slice masters Joe & Pat's. (Could this be an act of pizza war?)
It's not the only move for the Denino's crew, either, as they spoke of big plans for Florida when announcing the expansion last summer, and they've since opened in ocean-side Brick, New Jersey. They're expanding through franchising and operate a website for interested parties. The site's slogan gets right to the point: "Join the Denino's family and Live the American Dream," by which they almost certainly mean instant access to copious amounts of free pizza. Here's hoping that they've found the right people to bring their excellent pizza to the Manhattan masses.