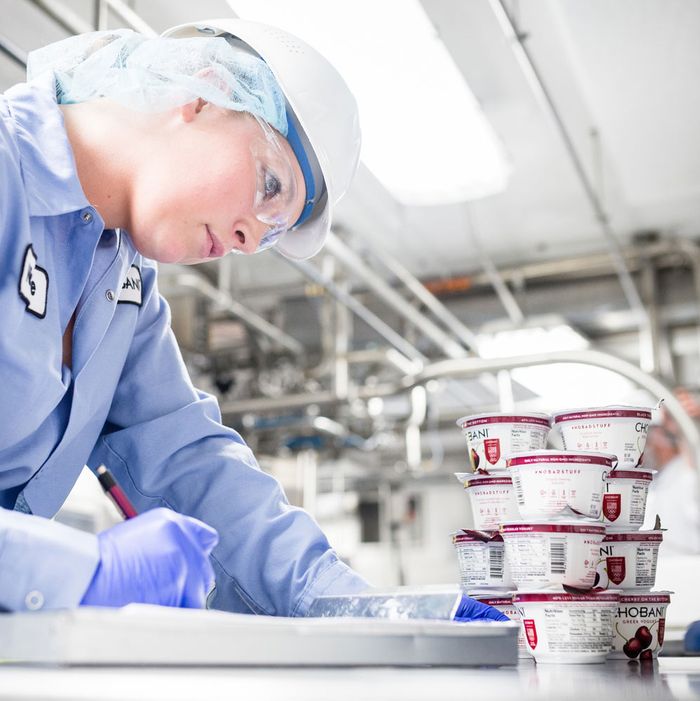 Must like yogurt.
Photo: Chobani Food Incubator
Having a good (or great) idea for the next cult condiment is not always good enough. Running a successful food business means dealing with regulations, getting your products in front of the right people, and lots of other things that have nothing to do with getting that bacon jam just right. Now a new incubator from Chobani promises serious resources, mentorship, and programming for a select few natural-food companies — all without any strings attached.
Lest you're skeptical, remember that Chobani has a charitable history. Founder Hamdi Ulukaya donated $700 million to refugees, and the company gives 10 percent of its profits to charity and has made a point of investing in communities. Ulukaya also gave an ownership stake to his full-time employees, and invested in third-wave coffee company La Colombe last year.
Six to eight start-ups will be accepted into the six-month incubator, which will run from October to next March. Those who make it in will have a home at the yogurt-maker's new Soho offices, where there will be a dedicated incubator space as well as access to monthly programs at manufacturing facilities. There will also be programming on important topics that aren't related to actual food prep, including branding and marketing, nutrition and labeling, and the ever-vital food quality and safety. Likely most exciting for aspiring entrepreneurs, however, is the money: a $25,000 grant, travel and hotel expenses, and equity-free capital.
Along with access to company executives, including Ulukaya, incubatees will be given the opportunity to network with others in the food and retail industry. And at the end of the incubator, participants will be taken to the Expo West Natural Food Conference in Anaheim, California, where they'll be able to showcase their products.
So, why is Chobani doing this? The company won't take a stake in any of the start-ups, though it'll certainly be building bonds with these start-ups, and if they're successful and want to do an equity deal down the line, Chobani won't rule that out.
Chobani's chief marketing officer, Peter McGuinness, says Ulukaya has another motive as well: "He's is looking for natural food companies that want to take on the big guys, that want to challenge convention, and that want to help fuel the food revolution."
Those interested in applying should head to the incubator website's application page. All you need to do is fill out the form and explain your vision, product, and company team.