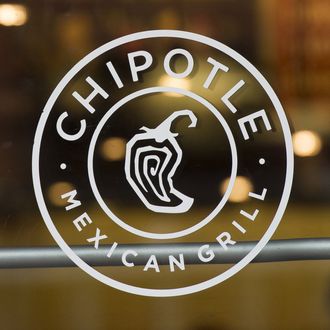 Coming for Shake Shack's jugular.
Photo: Saul Loeb/AFP/Getty Images
Rumors that Chipotle was furtively developing a burger chain were, it turns out, completely true. The burrito-maker will also have to master burger-flipping for a new concept it's going to call Tasty Made. Chipotle spokesperson Chris Arnold (whose job may be getting a lot busier) says the first location will open this fall in Lancaster, Ohio. According to the brief press release issued by Chipotle, it literally sounds like Shake Shack: Tasty Made will limit itself to "only burgers, fries, and shakes with really good ingredients," because co-CEO Steve Ells feels early burger chains' biggest strength was their simple menus. Expect beef to come from responsibly raised cows, buns to be freshly made and additive-free, and shakes to have nothing but milk, cream, sugar, eggs, and other natural ingredients.
The chain currently operates a Southeast Asian rice-bowl chain (ShopHouse) and a pizza offshoot (Pizzeria Locale), and has always high-handedly insisted its business model — beloved and widely imitated, at least up until recently — "could be applied to a wide variety of foods." So, now the question on everybody's minds: Can Chipotle still make "the Chipotle of hamburgers" work?