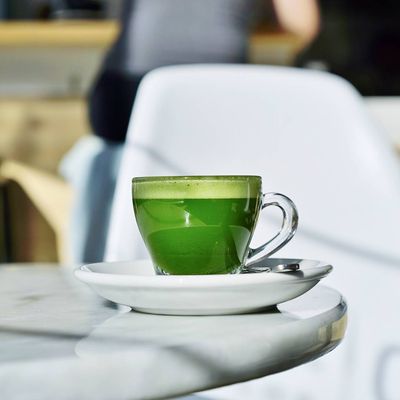 The signature.
Photo: chalaitnyc/Instagram
When Chalait opened in February of 2015, the café became one of many places in the city to focus on (and, frankly, Americanize) the finely ground powder made from green-tea leaves. In the following year or so, even more spots have opened — including the brand-new Cha Cha Matcha. (No relation, it's confusing.)
Despite tapping into an obvious trend, the West Village's Chalait felt like a true neighborhood spot, so it's a shame that it's being forced to vacate at the end of July to make way for an expanded CVS. (Woof, sign of the times, etc.) But proving matcha's popularity, the owners have secured not one but two new locations — in Nomad, at 30th and Broadway, and in Chelsea Market. Both are scheduled to open later this summer.