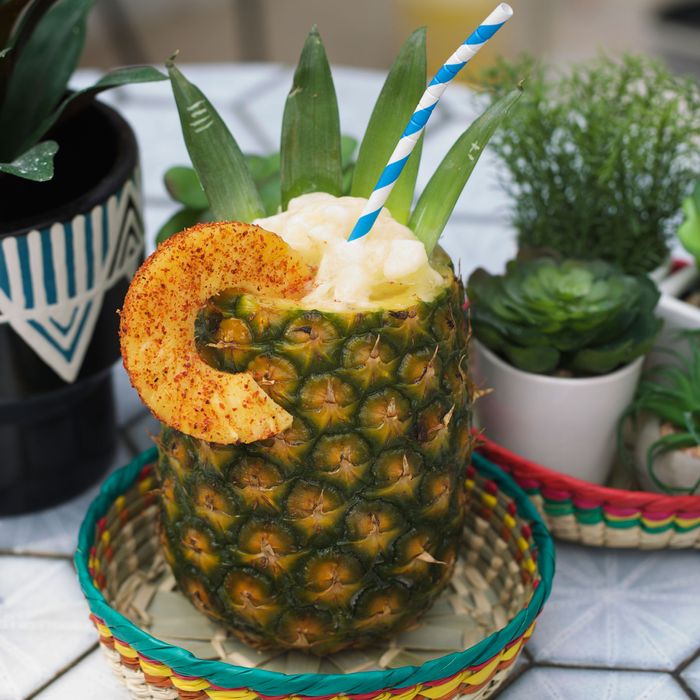 Pulqueria's Mexican piña colada, with chile spices and pulque, served in a frozen, cored pineapple.
Photo: Clay Williams
Considering food halls are now so successful (and ubiquitous) in New York, it was only a matter of time before they became more boutique. The newly opened Bowery Market — located on the corner of Bowery and Great Jones in a former auto-body shop — is home to just five vendors: Alidoro (A-plus Italian sandwiches), the Butcher's Daughter (juice, avocado toast, lifestyle goals), Pulqueria (tacos and cocktails), Sushi on Jones, and Champion Coffee (the same as in Greenpoint). All that's missing from this carefully curated group is a poke concept.
The 1,000-square-foot space is set up as an outdoor market, and it'll stay that way all year round, as the vendors are enclosed in kiosks. It's open daily from 8 a.m. to 9 p.m. Take a look: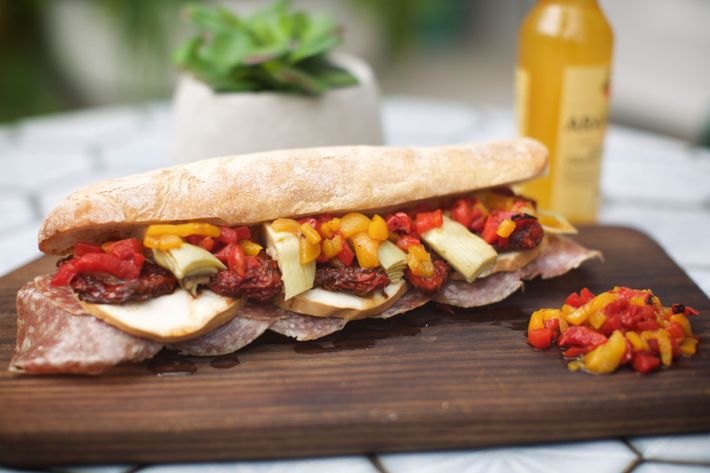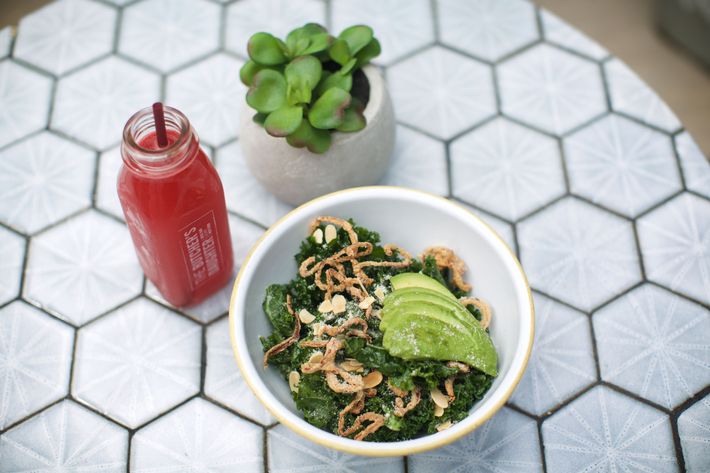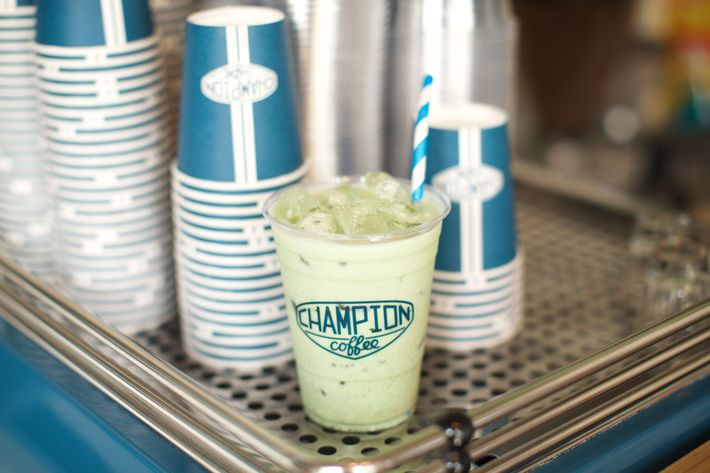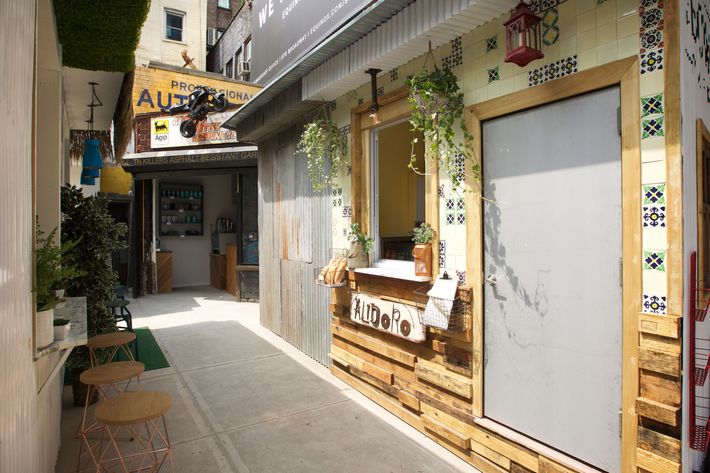 The Bowery Market, 348 Bowery at Great Jones St.