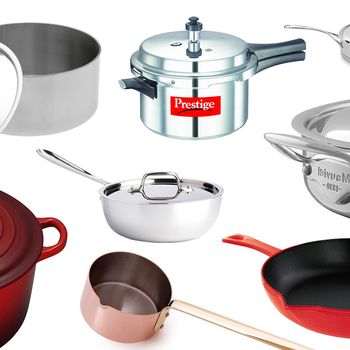 Pots and pans for stocks, sauces, searing, and more.
Seeing how particular New York chefs are about their skillets and knives, we decided to ask them a similar (but different) question: What's the one pot or pan they can't cook without? The answers ahead include options for braising chicken wings, making black-rice breakfast porridge, and cooking all manner of curries.
For oatmeal and ice cream
Tony Cacace, executive chef, Oro Restaurant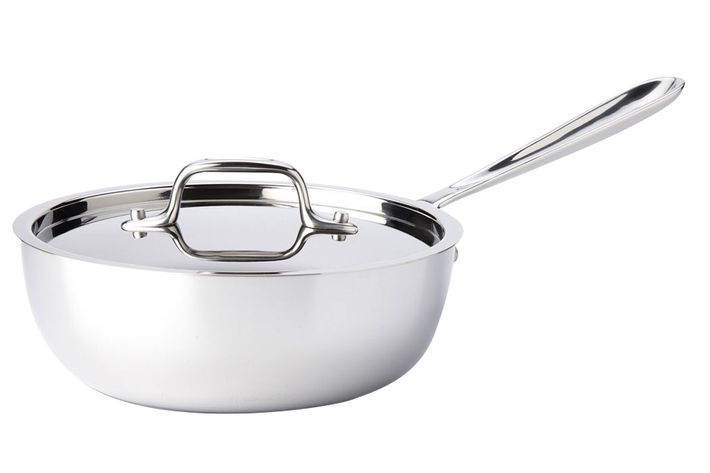 All-Clad 4212 Stainless Steel 2-Quart Saucier
A large sauté pan with ⅔-inch sides is the most important pot you should own. It's perfect for almost anything that has a longer cooking time but needs a gentle hand. It will handle everything from oatmeal and black-rice porridge for breakfast to risotto for dinner and ice-cream bases for dessert.
Buy It: $145
For a quick meal
Floyd Cardoz, chef/owner Paowalla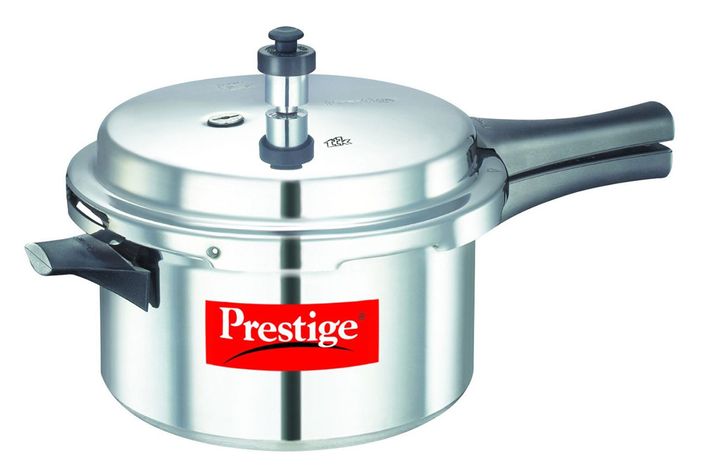 Prestige Popular Aluminum Pressure Cooker, 4 L
The Pressure Cooker by Prestige: It's a savior when time is short and I have hungry boys to feed. I use it for cooking beans and potatoes and tough cuts of meat like shanks, ossobuco, and oxtails.
Buy It: $41
For brunch
Luke Wallace, chef de cuisine, Craftbar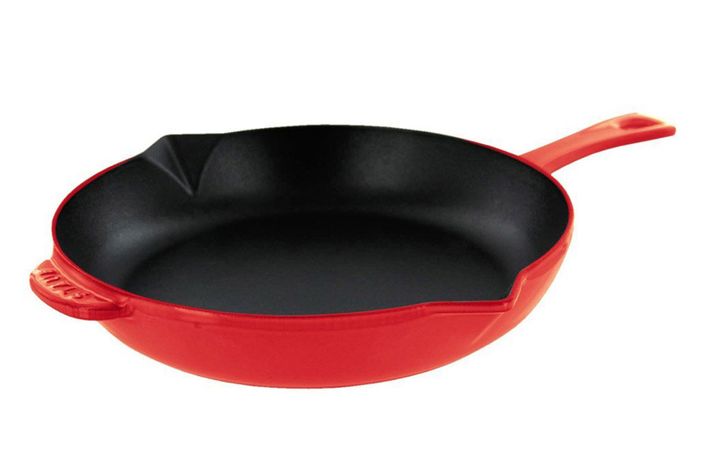 Staub 10-Inch Cast-Iron Pan
At Craftbar we love using Staubs. These cast-iron pots are not only great for cooking because they hold in heat, but their size and rustic charm make them great for serving in as well. At brunch we pan sear our pork scrapple right in the Staub, add home fries, eggs, and bacon jus and the whole thing comes out to the table in a bubbling pork goodness.
Buy It: $160
For stocks and sauces
Bryan Hunt, executive chef at Fowler & Wells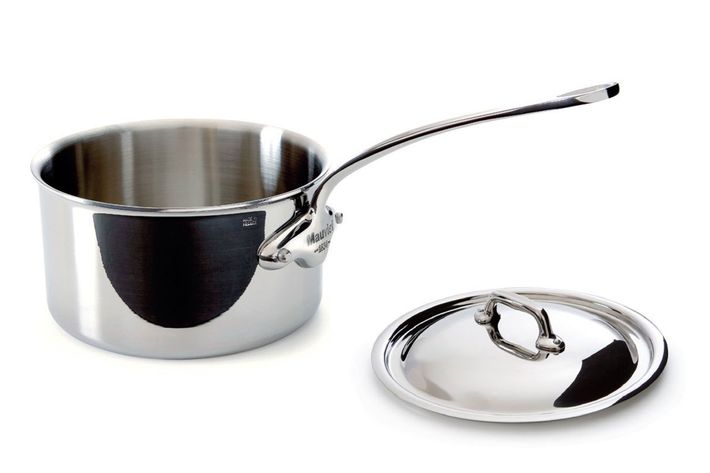 Mauviel M'Cook 5 Ply Stainless Steel 5210.21 3.7 Quart Saucepan With Lid, Cast Stainless Steel Handle
This is a stockpot, where you begin your stocks for sauces that become demi-glaces and rouxs to be used in mother sauces like béchamel and velouté. This is my most important building block for developing flavor.
Buy It: $220

For one-pot meals
Jamie Bissonnette, chef/owner Toro NYC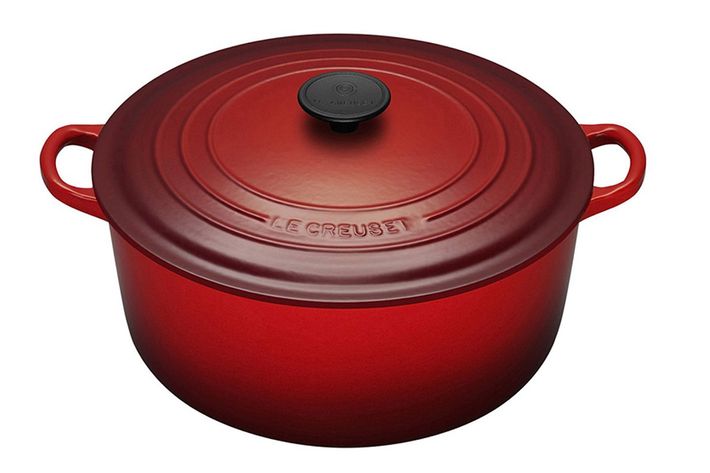 Le Creuset 5 1/2 Quart Dutch Oven
I love making one-pot meals like braised chicken wing with clams on my days off, and these are perfect. Le Creuset Dutch ovens are the best heavy-bottom braising pots.
Buy It: From $296
For risotto
Jamie Knott, chef/owner at the Saddle River Inn & Cellar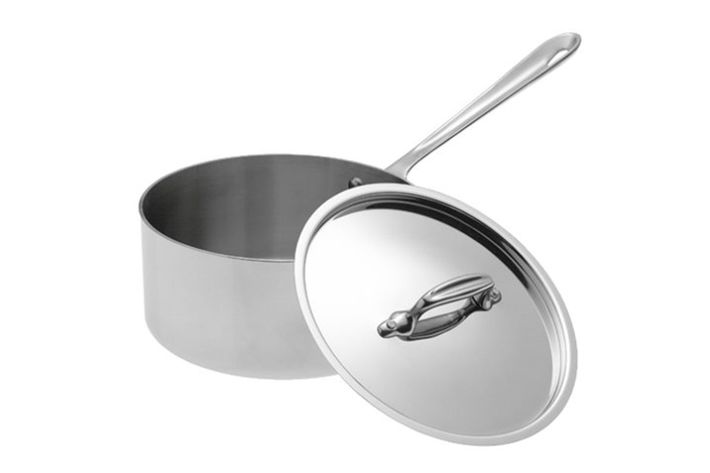 All-Clad Stainless Steel 3-Quart Saucepan
I use the All-Clad 3-quart because it's perfect to cook one or two portions of risotto. Heavy bottom, even heat, lasts forever.
Buy It: $140

For curry
Leah Cohen, chef/owner of Pig & Khao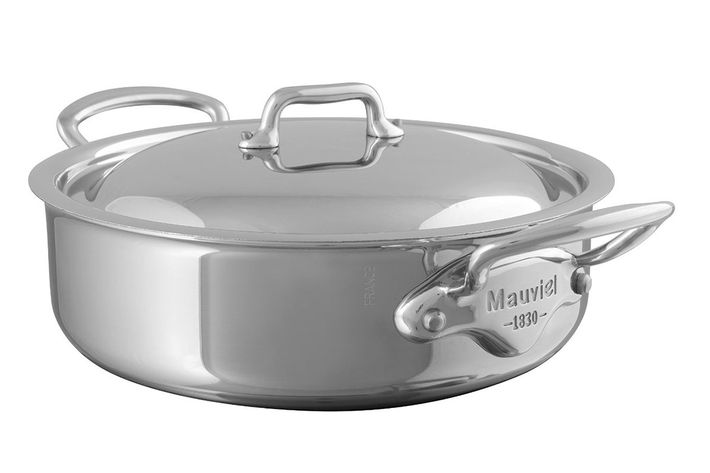 Mauviel 5.8 Quart Steel Rondeau
We use rondeaus for all of our curries. The large surface area gives me the ability to toast the paste and the size allows me to finish the sauce with all the liquid in the same pot.
Buy It: $300
For presentation
Gabriel Kreuther, chef/owner Gabriel Kreuther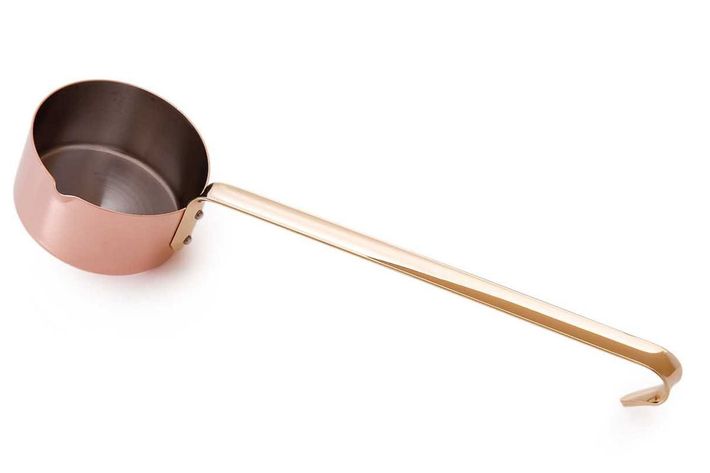 Mauviel M'Heritage M150B 6528.00 0.4 Quart Small Saucepan With Lid, Bronze Handle
A small to medium stock pot with a lid is a very versatile item: I use this one in the kitchen to cook everything from vegetables and pastas to braised meat, but it can also be used as a cocotte to serve at the table.
Buy It: $105
The Strategist is a series of smart, obsessive shopping guides from the New York Magazine section of the same name. We've scoured the web to bring you the best of the best. Some of our latest conquests include rolling luggage, umbrellas, beach tents, incense, white T-shirts, nail clippers, and yoga mats. If you buy something through our links, we may earn an affiliate commission. Please note that all prices are subject to change.