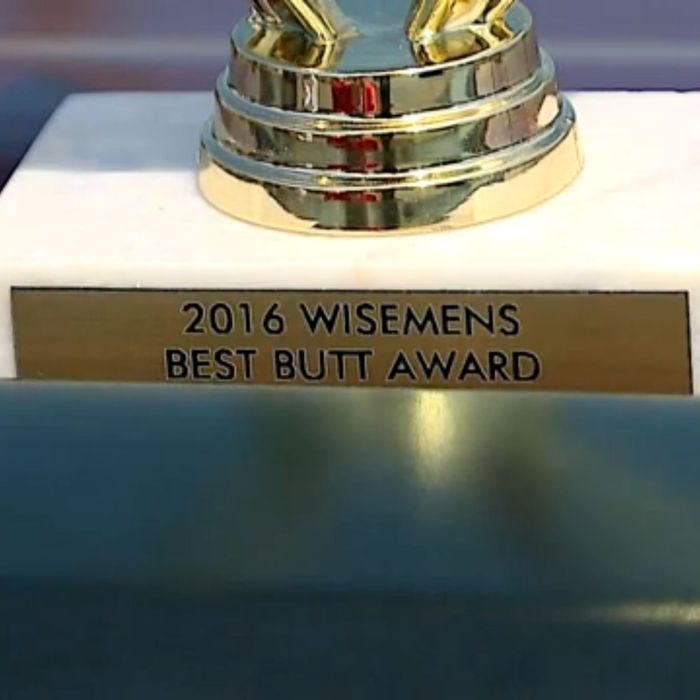 Amazingly, this idea backfired.
The manager at a Scotty's Brewhouse, an Indiana restaurant chain currently serving a Chupacabra burger of the month, is now out of a job after giving a waitress a literal trophy for having the best butt on staff. The recipient of the award, who's understandably requested the local news keep her name anonymous, says that when she was called up during the awards ceremony held in front of about 50 employees, management asked her to turn around and pose for pictures. Other co-workers at that location were recognized for things like "Best Bartender" and "Best Server," but it seems her award was one of a kind (meaning there was no male counterpart, shockingly). She adds she doesn't know "where those pictures are at, or what people are doing with them."
"I'm more than just a butt," she's clarified to Fox 59. "I feel like I'm smart, I'm going to school … I'm just trying to make money so I can continue to go to school and then get my degree and not work, like, two jobs anymore." She says she's talked to an attorney and is considering filing an EEOC complaint after she called the corporate offices and got no apology. Now that the incident is in the news, though, the chain's owner, Scott Wise, has told the Indianapolis Star that executives "were completely unaware" of the award, that it was "unsanctioned and unapproved," and that they definitely "did not condone or sponsor this event."
He adds that all Scotty's employees should expect an additional round of sexual-harassment training "beyond the initial training process" they get when they're hired.