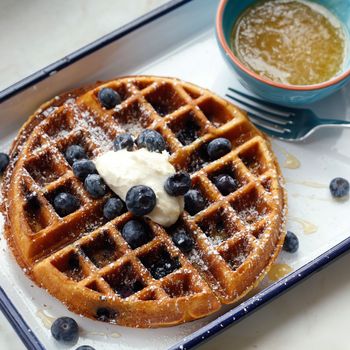 Blueberry-corn waffle with warm honey butter and housemade clabber cream.
Photo: Melissa Hom
The East Village's the Wayland and Good Night Sonny have a certain cool factor without any of the usual accompanying pretension. Let's hope that will translate to owners Robert Ceraso and Jason Mendenhall's new west-side concept, the Wild Son, which opens on Wednesday. The all-day restaurant will serve corn-and-blueberry waffles, a burrata tartine, and, of course, a grain-and-egg bowl from 10 a.m. to 4 p.m. In about a month, a proper dinner service will launch with a trendy low-ABV-cocktail list (plus, a unique system can carbonate any beverage on demand). And the bohemian space is handsome, filled with plants, art, and light. Take a look: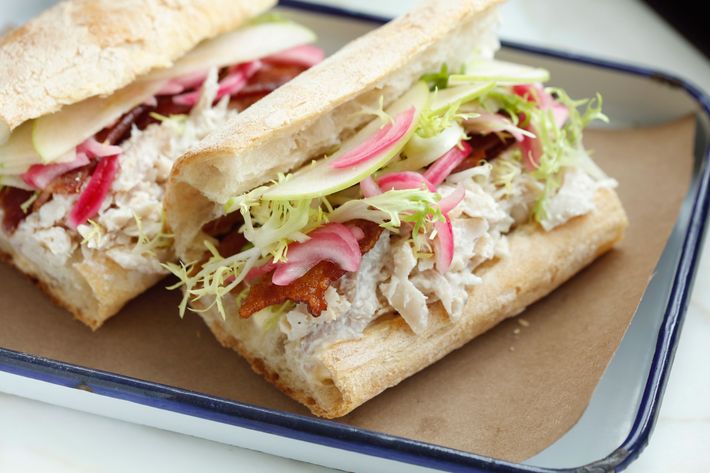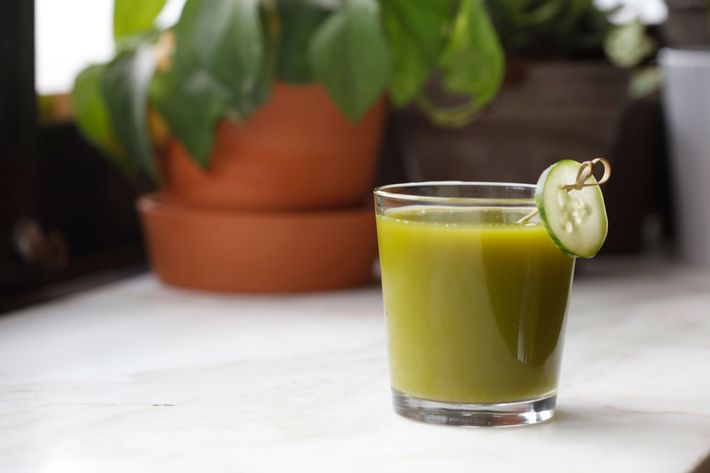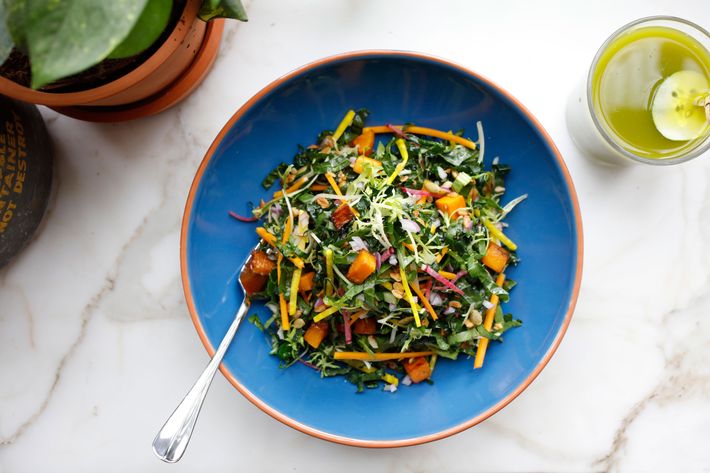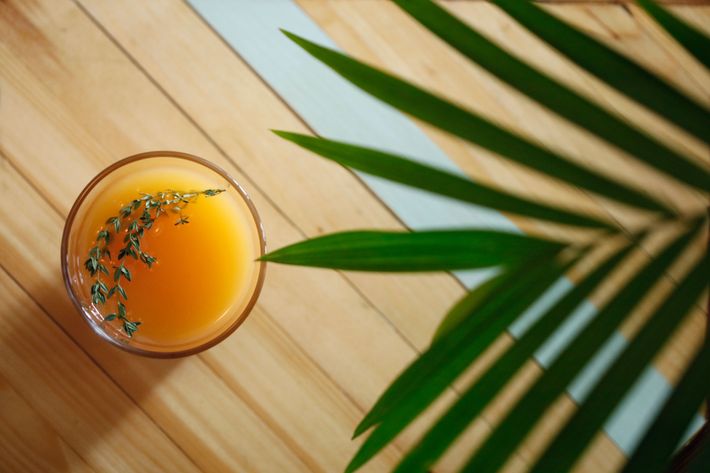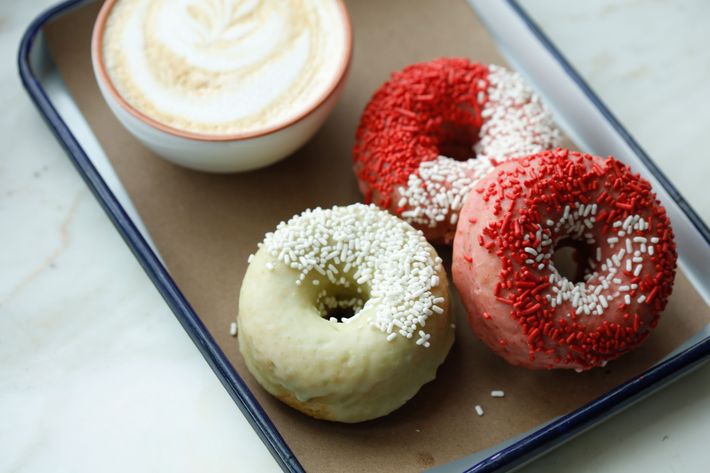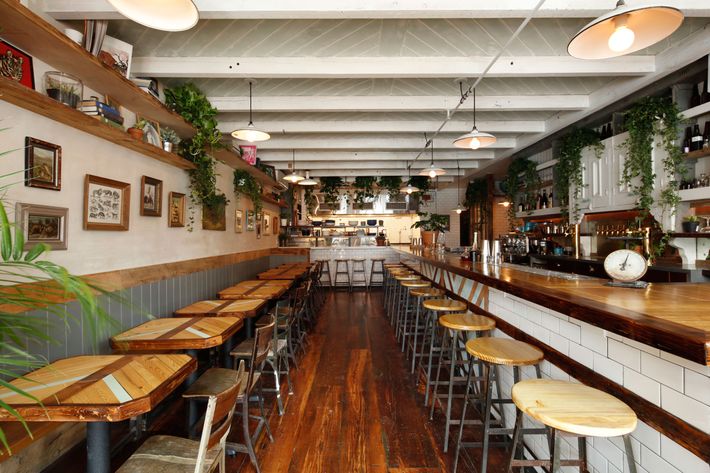 Menu [PDF]
The Wild Son, 53 Little West 12th St.