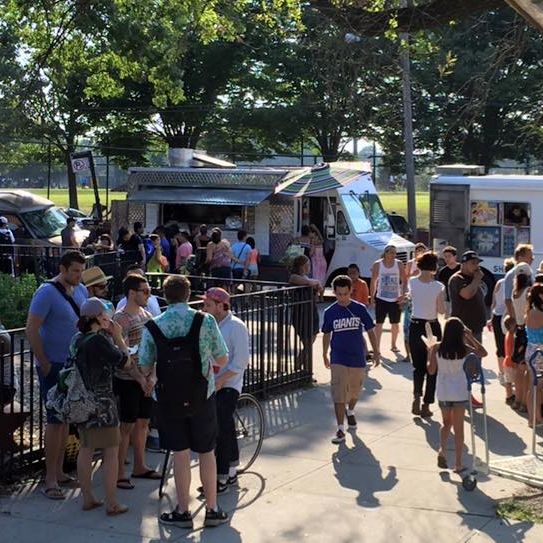 Photo: Courtesy of Red Hook Food Vendors
For a time, the Red Hook Food Vendors were New York's street-food destination de rigueur. For the last 42 years, and before they ever became a trendy destination for the culinarily minded, they've served tacos, pupusas, and other Latin American street food to the baseball and soccer players, spectators, and families that used the ball fields where the vendors posted up. They've faced some obstacles, most recently when increased popularity led the Department of Health to bear its byzantine regulations down on them and force upgrades. Now the vendors face an even greater hurdle in the closure and cleanup of several Red Hook parks with contaminated soil.
The city's $105 million plan to clean the soil at those parks has significantly cut into vendors' customer base, with Marco Lainez of El Olomega telling DNAinfo that sales have fallen a whopping 30 to 35 percent. Even worse, the vendors will have to deal with this for years. The Parks Department says four baseball fields and three soccer fields will be closed this summer, and cleanup is expected to continue through 2022. Others have noticed the thinner crowds:
Having already seen their numbers dwindle in recent years, the vendors are down from eight members in 2015 to just five this year. The casualties include Country Boys, the Mexican food truck that operated there for two decades and was one of several Red Hook Food Vendors to win top honors at the Vendy Awards. Shaina Martinez, whose family runs the trucks, blames their decision on business slowing down, and the truck now sells its huaraches at Ridgewood's Nowadays on Sundays. It would be a real bummer if, after all these years, the vendors had to call it quits.
[DNAInfo]