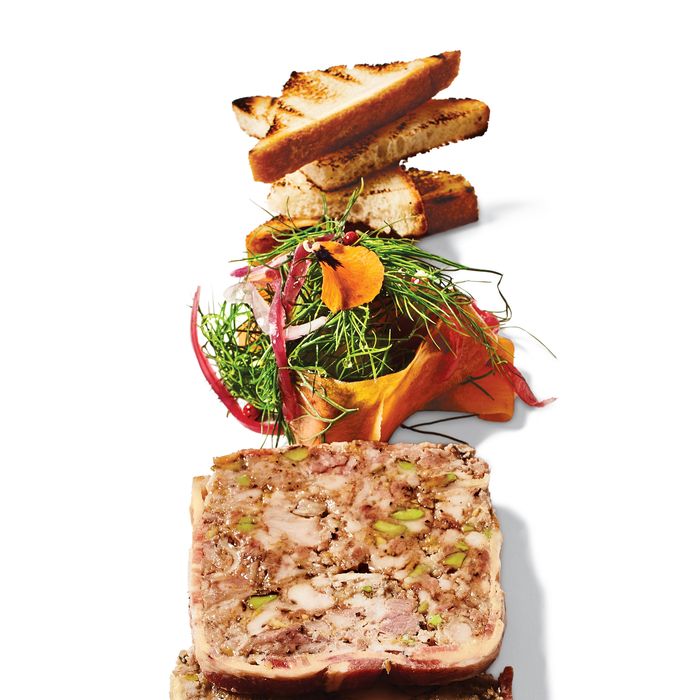 Tapestry's rabbit terrine.
Photo: Bobby Doherty/New York Magazine
If you're a New Delhi-born chef best known for elegant Indian cuisine but determined to demonstrate your cross-cultural cooking chops, you could do worse than position a superb terrine near the top of your new restaurant's menu under the section heading "Nashta/Noshing." That's what former Devi chef Suvir Saran has done at Tapestry, whose bill of fare runs the gamut from fritto misto to masala fried chicken. Unlike those dishes, which incorporate Indian herbs and spices, the terrine is straight-up, textbook French. "I started making it because our neighbors at our upstate farm raise rabbits for butchering," says Saran. "It was a no-brainer to have it on the menu."
Mouse over or tap the image to read more.
On the menu at Tapestry; $23; 60 Greenwich Ave., nr. Seventh Ave. S.; 212-373-8900
*This article appears in the May 30, 2016 issue of New York Magazine.