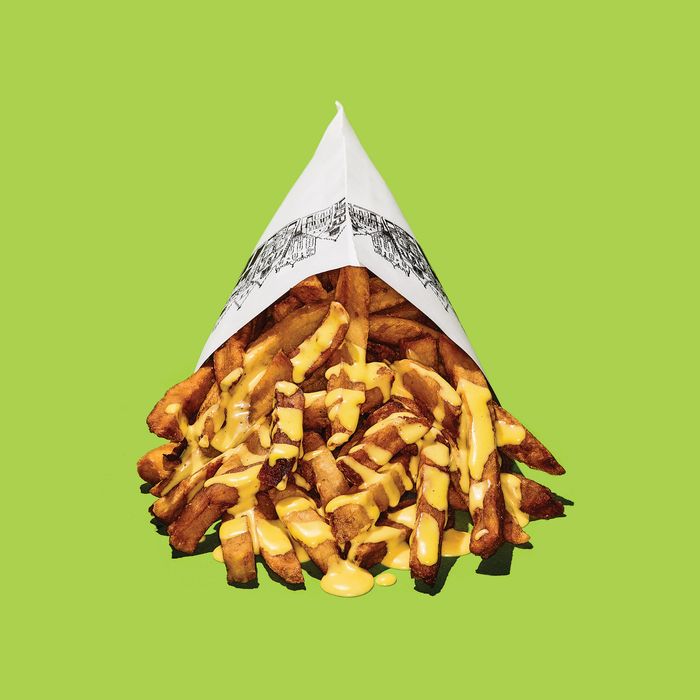 A gluttonous heap of Pommes Frites' fries.
Photo: Bobby Doherty/New York Magazine
Summer is a season to do things you might regret later, or not. Like eating nothing but fried food, for example. Here, 25 suggestions to get you started, from New England-style seafood favorites and some of New York's best French fries to southern hot chicken and California-ready fish tacos. Consider it your deep-fried bucket list.
1. Pommes Frites' fries.
2. Tarallucci e Vino's cacio fritto (that's fried Pecorino with dipping sauce).
3. Lilia's cacio e pepe fritelle.
4. Wildair's fried squid, spring onion, lemon, basil.
5. Cuchifritos's alcapurrias.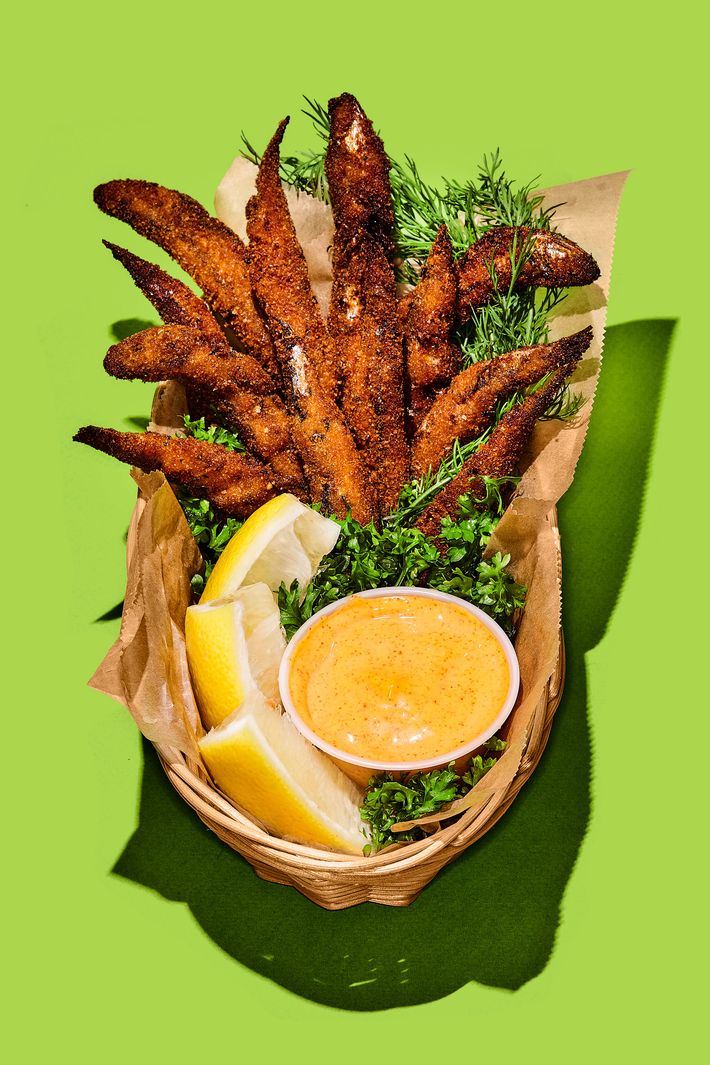 6. Bon Chovie's fried anchovies.
7. Sweet Afton's deep-fried McClure's pickles with smoky sauce.
8. Delaware and Hudson funnel cake.
9. Delaware and Hudson Tavern's Buffalo broccoli rabe.
10. Colicchio & Sons' zeppole bananas Foster.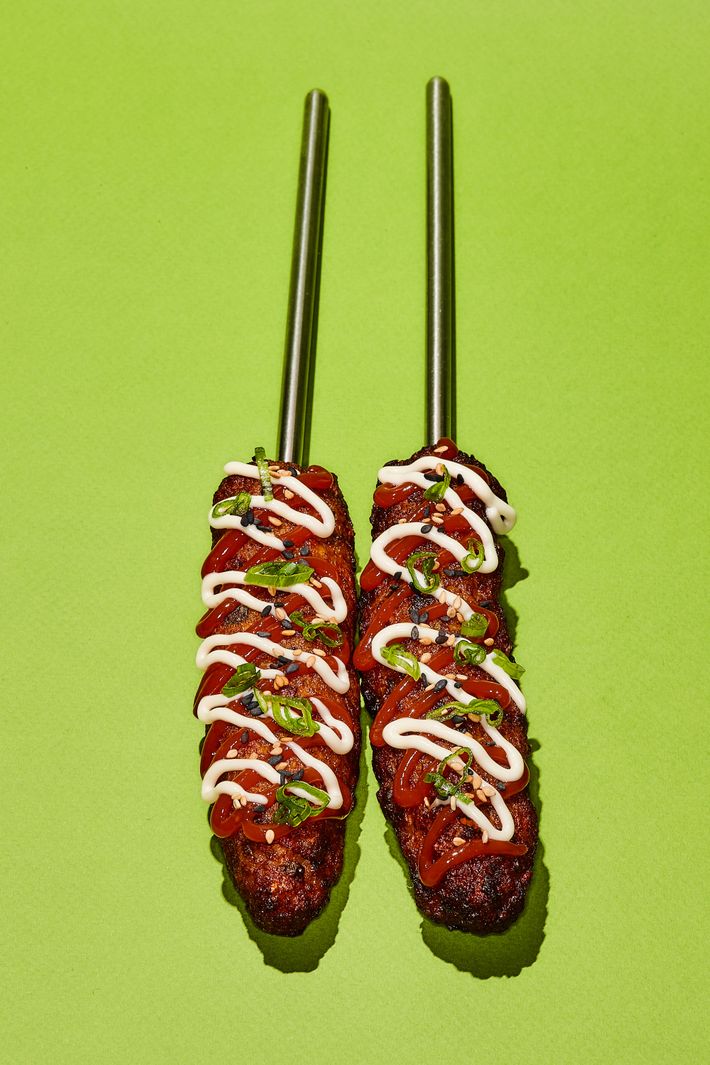 11. Insa's seafood corn dog
12. Tacoway Beach's fish tacos.
13. Fuku+'s Sweet and Spicy Fuku Fingers.
14. Hard Times Sundaes' bacon-wrapped deep-fried hot dog.
15. Littleneck's clam roll.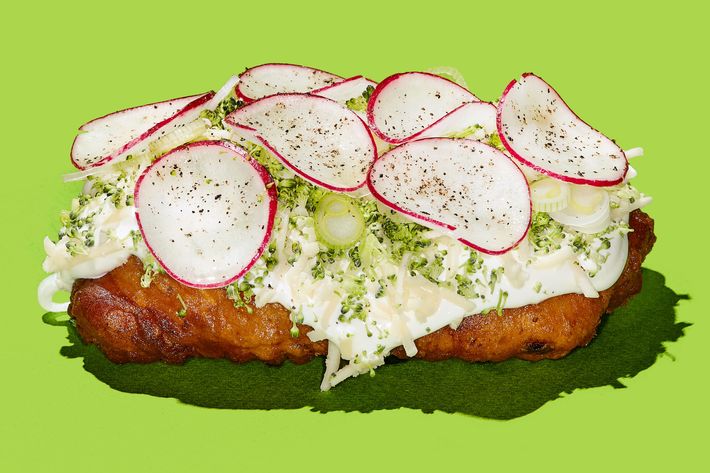 16. Nix's fry bread.
17. Zadie's Oyster Room's fried oysters.
18. Otafuku x Medetai's ­octopus balls.
19. Otto's Tacos' Gorgon.
20. Tapestry's fritto misto.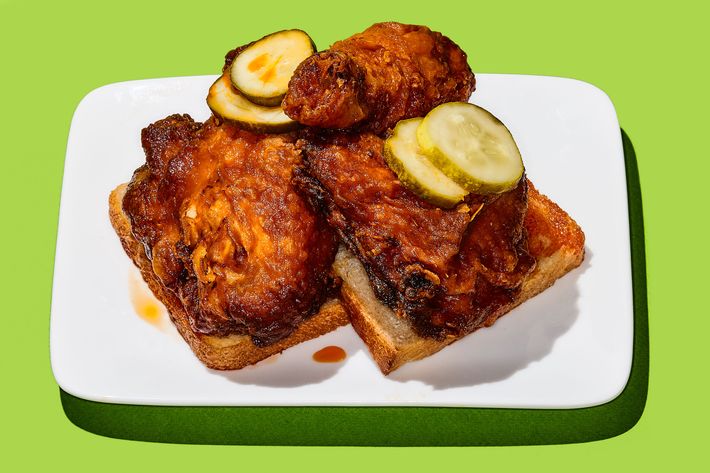 21. Carla Hall's Southern Kitchen's hot chicken.
22. Don Antonio by Starita's Corna di Maradona fried calzone (filled with ricotta and pork rinds).
23. Salvation Burger's fried blueberry pie.
24. Wassail's smoked potato croquettes.
25. Eastwood's Israeli Scotch egg.
*This article appears in the June 13, 2016 issue of New York Magazine.