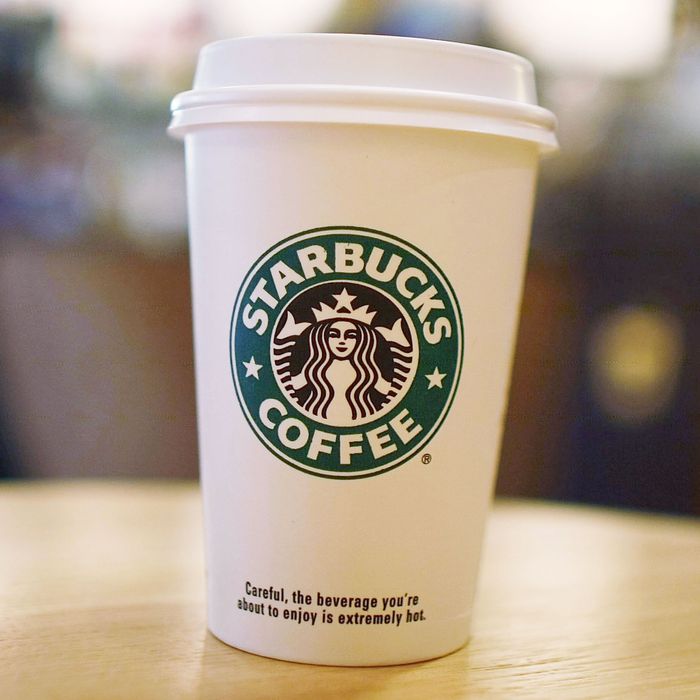 Does a coffee inferno await inside?
Photo: Joe Raedle/Getty Images
Trying to decide what to order at Starbucks is starting to sound kind of lose-lose, if you believe all of the lawsuits pending against the company right now. Lattes are underfilled, cold drinks are intentionally overfilled with ice, and now a Houston attorney claims the brewed coffee is skin-meltingly hot. Katherine Mize says she ordered coffee at the drive-through for herself and several co-workers back in 2014. At the window, the barista ("Brie," who was apparently in her second week on the job) handed her a venti coffee with a little too much gusto, causing the lid to shoot off and the beverage to spill. "It went all down the front of me and on the seat behind me and started burning me immediately," Mize tells KPRC. "I got out of the car and then just started hollering."
Her lawsuit blames Brie and Starbucks, calling it negligent to serve drinks at a temperature high enough to morph them into "unreasonably dangerous products that predictably caused damages to the plaintiff." Mize says her skin "[fell] off in sheets," and that she was "unable to eat, sit, walk, work, or function normally for an extended period of time after the accident." The suit also argues that neither the newbie barista nor any of her co-workers "even attempted to assist" Mize. She wants Starbucks to pay somewhere between $200,000 and $1 million for the physical disfigurement and mental anguish she suffered, medical expenses, and loss of earnings.
In a statement, Starbucks says it is "evaluating the customer's claims and determining the appropriate next steps." The chain's been moving in a very McDonald's-ish direction for a while now, so fending off a million-dollar hot-coffee lawsuit is maybe just the natural next step.
[KPRC]