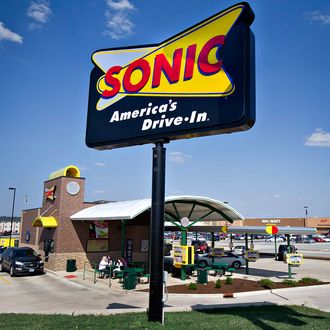 McDonald and a Sonic employee got into an argument that turned violent.
Photo: Daniel Acker/Bloomberg via Getty Images
File this under extraordinarily improbable. A man named Ronald McDonald was recently injured in a shoot-out outside a North Carolina Sonic Drive-In. According to police, the trouble started with an argument between McDonald, whose wife is a manager at the restaurant, and a Sonic employee named Telvin Drummond. McDonald left the restaurant only to return later and argue again with Drummond, after which things turned violent and they traded shots. McDonald suffered a bullet wound as a result of the altercation and was treated for non-life-threatening injuries, but no charges have been filed.